Appiness has won 40+ International Design Awards and over a 100 Nominations.

Mobile, Web and Digital for Startups as well as Fortune 100 Clients.

Transform Brands through click-ass User Experience.

Top 10 Fastest Growing Companies in India by Business Connect.

Top 20 Companies to Work for in 2020 by Mirror Review.
We work with large enterprises and startups.
Here are some of our clients
Know more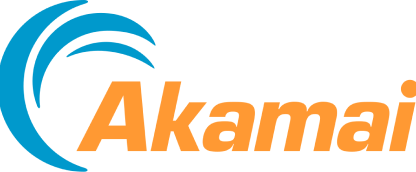 40+ International Design Awards and over a 100
Nominations
Know more
ISO 9001:2015 Certified
Quality Management System
Startup of the Year
Scientific and Technology Platforms - World Startup Expo
Outstanding Performance
100 Open Startups - scheduled to go to Brazil for the finals in February
Google Startup Weekend
Winner
Finalist at 'The Big Pitch'
30 shortlists narrowed down to 7 finalists
Hay Group Next Big 100 company
Winner
TiE Global Disruptive Startup Awards (Asia)
1st Runner Up
IIT Delhi Top 25 Startups In India
Top 25
We Have Reached
100
Appiness has a
New Address
Electriphi Inc is one of the most awarded green tech companies, re-engineering the world with green mobility solutions. Electriphi helps simplify the management and transition from conventional to electric vehicle fleets.

One of the world's largest technology companies, Huawei worked with Appiness to develop its AI-Native database GaussDB and the highest-performance distributed storage FusionStorage 8.0.

Income Tax Department of India

Worked closely with the Investigation Team of IT Dept, Karnataka & Goa, GoI. Developed three major applications for the IT officers.

Income Tax Department of India

Essilor is a French conglomerate who is the world leader in ophthalmic lenses. This is an app developed to help Essilor streamline their order management system by reducing manual intervention.
Cognizant combines a passion for client satisfaction, technology innovation, business process expertise and collaborative workforce that embodies the future of work.

Digital

Digital Marketing

Partnered with one of Navaratna Companies, BEL in developing a major application for DRDO, premier R&D Organization under Ministry of Defense, GoI.

Product Development

User Experience Design (UXD)

User Interface Design (UID)

Responsive Web App Development

Back End Integration

CoViFi is a social collaboration platform to fight the COVID pandemic. It helps the user practice social distancing and, sends alerts when the user is near a patient. The app can help discuss with people and even help neighbours in need.

Data Driven Reinvention (Transformation)

Product Engineering (Innovation)

Web UX Design (Customer Experience)

Web UI Design (Customer Experience)

Mobile Front End (Technologies)

Backend Dev (Technologies)

Usability Study

Web Services

Infrastructure & CLoud Hosting Suppot

QA

Maintainence

Moneytap is India's first App-based personal credit line, offered in partnership with leading banks. Moneytap was built to make money accessible to millions of Indians, at the tip of their fingers.

Product Development

Research

User Experience Design (UXD)

User Interface Design (UID)

iOS Development

Android Development

Back End Integration

Web Security

Cloud and Infrastructure Support

Mahindra Comviva is a subsidiary of Tech Mahindra and are the leaders in providing mobility solutions across Globe. They cater to over 2 billion mobile users globally.

Product Development

User Experience Design (UXD)

User Interface Design

Usability Study

Android Development

iOS Development

Back End Integration

Watch live TV from anywhere across the globe. High quality videos, unlimited viewing, low monthly price, top-notch customer service; all-in-one, offered only by YipTV.

Product Development

Research

Android Development

IOS Development

In app purchase

Security

QA

Maintenance

Rupeek is an asset backed online lending platform, that is disrupting traditional brick-and-mortar lending model in India

Product Development

User Experience Design (UXD)

User Interface Design (UID)

Responsive Web App Development

With more than 5000 beds and 10+ hospitals, Manipal Hospitals is one of India's foremost multi-specialty healthcare providers catering to both Indian and international patients.

Web

Online Brand Consulting

Online Brand Presence Management

E-Commerce Support

Digital

SEO

Content Stratey

Medical Content Creation

Blockchain powered Entertainment Infrastructure Ecosystem, aiming to revolutionise the economy of content sharing and creating a universal entertainment cryptocurrency.

Resource Augmentation

iOS Development

Android Development

Blockchain

Front End Development

User Experience Design (UXD)

India's leading manufacturer of plumbing, sanity and agricultural piping products, Ashirvad is building a Water Happy World. And we are helping them in achieving that lofty target.

Product Development

Research

User Experience Design (UXD)

User Interface Design (UID)

iOS Development

Android Development

Back End Creation

Web Security

Cloud and Infrastructure Support

Cleartax is one of the largest tech companies specializing in the tax domain. They help individuals and organisations to streamline their statutory tax filing, emerging as leaders in this space.

Resource Augmentation

Front End Development

React JS Development

AV, the volunteering arm of Aster DM Healthcare has mobilised 20000+ volunteers and reached out to more than a million people thru its community centered volunteering initiatives.

Product Development

Research

User Experience Design (UXD)

User Interface Design (UID)

Responsive Web App Development

Back End Integration

Web Security

Infrastructure Support

E-Learning Solutions

Digital Analytics

Mahindra Electric Mobility is the pioneer of electric vehicle technology in India, catering to both personal and commercial mobility segments- covering the entire gamut of electric mobility solutions - manufacturing of e-vehicles to mobility solutions to electrification solutions.

Product Development

Android App Development

iOS App Development

JobsForHer is a portal enabling women to restart their careers after breaks and achieve their full potential. Taken a career break? Restart your career with JobsForHer.

Product Development

Research

User Experience Design (UXD)

User Interface Design (UID)

Usability Study

Responsive Design

Web Services

Elastic Search

CMS Integration

Data Migration

Security

Analytics

Infrastructure and Cloud Hosting Support

Maintenance

Based out of Sydney and Bangalore, Datalicious is an Marketing Data Analytics company with close associations with industry giants like Google and Facebook.

Resource Augmentation

Android Development

Sakra World Hospital is India's first MNC hospital, committed to providing advanced medical care, that enhances human life.

Web

Online Brand Consulting

Online Brand Presence Creation

Online Brand Presence Management

Digital

Digital Marketing

SEO

Enterprise

Enterprise UI/UX Consulting

KNOiT is a mobile app that brings residential communities together. From staying updated on your neighbourhood to sharing meals and rides together, KNOiT makes life easier.

Product Development

Research

User Experience Design (UXD)

User Interface Design (UID)

Usability Study

Android Development

iOS Development

CMS Integration

Security

Analytics

Infrastructure and Cloud Hosting Support

Maintenance

Digital Marketing

Social Media Marketing

Content Marketing

TallyX is a global platform for trade and supply chain finance, with a multitude of dApps- Distributed Applications(blockchain) for a trustless, frictionless and decentralised lobal trade environment.

Product Development

Research

User Experience Design (UXD)

User Interface Design (UID)

iOS Development

Android Development

Back End Integration

Giftiicon is a first of its kind gifting app that lets you instantly gift, tease for gifts and share your emotions with friends and family.

Product Development

Responsive Web App Development - React JS

SRIT is India's leading creator of Digital Ecosystems in the domains of Healthcare, e-Governance and Telecom with a prominent leadership positions in their domains of focus.

Product Development

Research

User Experience Design (UXD)

User Interface Design (UID)

Responsive Web Development

Making the world a happier place with its website & android app, Happystry is a platform for broadcasting happy content and at the same time showcase, sell, update product listings across categories.

Product Development

Research

User Experience Design (UXD)

User Interface Design (UID)

Usability Study

Responsive Design

Web Services

Android Development

CMS Integration

Security

Analytics

Infrastructure and Cloud Hosting Support

Maintenance

India's First decentralized cryptocurrency exchange on Ethereum and allied cryptocurrencies. WandX has built a custom protocol that enables seamless creation and trade of any ERC20 Token or ERC20 Token baskets.

Resource Augmentation

Front End Development

Blockchain Technologies

The most loved trivia and quiz app on Google Play, climbing rapidly up the ladder. Trizzio is a trivia quiz app with real prizes and an awesome algorithm to ensure that everyone wins.

Product Development

Research

User Experience Design (UXD)

User Interface Design (UID)

Usability Study

Responsive Design

Web Services

Android Development

CMS Integration

Security

Analytics

Infrastructure and Cloud Hosting Support

Maintenance

A sturdy football club in Bengaluru that focuses on promoting football as a career among youngsters, at the same time, aiming to represent India at National and International level.

Product Development

Research

User Experience Design (UXD)

User Interface Design (UID)

Usability Study

Responsive Design

Web Services

CMS Integration

Security

Analytics

Infrastructure and Cloud Hosting Support

Maintenance

With 20+ own branches in Indiana and Michigan, Genius Phone Repair is a trusted name in professional mobile, laptop and drone repair. GPR is also the largest CPR franchise in the USA with 450+ franchisees across the country.

Product Development

Research

User Experience Design (UXD)

User Interface Design (UID)

Responsive Web Development

Back End Creation

Web Security

Cloud and Infrastructure Support

Uniqolabel is fighting the counterfeit industry worldwide with technologically advanced anti-counterfeit solutions, using patented proprietary technology, and natural entropy based irreproducible patterns ingrained in the label.

Resource Augmentation

Back End Development

Freedom from taxi service monopolies and surge pricing. Compare and book the best option in travel space- Be it Uber, Ola, Yellow cabs or other taxi services.

Product Development

Research

User Experience Design (UXD)

User Interface Design (UID)

Usability Study

Responsive Design

iOS Development

Android Development

Maintenance

India's largest hospital in the public sector with 1500 beds, Sardar Vallabhbhai Patel Institute of Medical Science and Research is the dream project of Ahmedabad Municipal Corporation, launching in March 2019.

Web Presence Strategy and Creation

Research

User Experience Design (UXD)

User Interface Design (UID)

Responsive Web Development

Back End Creation

Web Security

Cloud and Infrastructure Support

Puravankara is one of the largest real estate brands in India, with projects across the country. Purva's new web presence was made to showcase the avant-garde nature of the brand.

Web

Online Brand Consulting

Online Brand Presence Creation

Online Brand Presence Management

User Experience (UX)

Web

Responsive Window Design

Yashoda Hospitals has been the hospital bellwether in Hyderabad. Their web presence and digital marketing activities needed to exhibit the pioneering nature of the hospital.

Digital Marketing

Search Engine Optimisation

Search Engine Marketing

Social Media Marketing

Content Marketing

KredX is a unique platform to streamline invoice discounting, thus providing lightning quick cashflow mobilisation for businesses and stable returns for investors.

Resource Augmentation

Mobile App Development

Responsive Web Development

GOALezy is a comprehensive software solution to encompass the key aspects objectively until goal attainment.

Product Development

Research

User Experience Design (UXD)

User Interface Design (UID)

Usability Study

Responsive Design

Web Services

CMS Integration

Security

Infrastructure and Cloud Hosting Support

Maintenance

Beroe offers expertise in procurement intelligence through its critical market prowess in industries like Healthcare, Food, Beverage, etc.

Product Development

Research

User Experience Design (UXD)

User Interface Design (UID)

Usability Study

Responsive Design

Web Services

Android Development

IOS Development

Security

Infrastructure and Cloud Hosting Support

Maintenance

Fintech ecosystem merges finance and technology to urge growth via industry enablers, innovative infrastructure and entrepreneurship.

Product Development

Research

User Experience Design (UXD)

User Interface Design (UID)

Usability Study

Responsive Design

Security

Maintenance

One Bangalore West is an address designed to raise the bar in premium living, a privileged experience that not many can offer.

Web

Online Brand Consulting

Online Brand Presence Creation

Online Brand Presence Management

Digital

Digital Marketing

India's premier home health specialist since 1996, Nightingales stresses on clinical expertise, service excellence & above all, health care with compassion.

Product Development

Research

User Experience Design (UXD)

User Interface Design (UID)

Usability Study

Responsive Design

Web Services

CMS Integration

Security

Analytics

Infrastructure and Cloud Hosting Support

Maintenance

Cytecare brings expert cancer care & fills the gap in standard, evidence-based protocols in Cancer care in India with advanced medical technology.

Web

Online Brand Consulting

Online Brand Presence Creation

Online Brand Presence Management

Digital

Digital Marketing

SEO

Enterprise

Enterprise UI/UX Consulting

MakeTag is the perfect app for those looking to buy fabric in bulk. A wholesale shopping app for quality fashion apparel.

Product Development

Research

User Experience Design (UXD)

User Interface Design (UID)

Usability Study

Responsive Design

Web Services

iOS Development

CMS Integration

Security

Analytics

Infrastructure and Cloud Hosting Support

Maintenance

An app to help kids learn english the artistic way. Designed in an interactive and child friendly way, this app lets your child learn simple communication statements effectively.

Product Development

Research

User Experience Design (UXD)

User Interface Design (UID)

Usability Study

Responsive Design

Web Services

Android Development

CMS Integration

Security

Analytics

Infrastructure and Cloud Hosting Support

Maintenance

For 20 years, the name Sobha has been a virtual guarantee of high quality and prompt delivery, earning trust from home owners everywhere.

Web

Online Brand Consulting

Online Brand Presence Creation

Online Brand Presence Management

Digital

Digital Marketing

SEO

Enterprise

Enterprise UI/UX Consulting

Spread over 7 cities and 19 centres, Awfis is one the largest co-working space providers in India. The complete marketing and service bouquet is on web/mobile apps now.

Product Development

Research

Usability Study

Web UX

Mobile UX- iOS

Mobile UX- Android

Responsive Web

Be it IPL, World T20, PSL, or MCL, watch your favorite matches online as Cricket Gateway provides you with seamless live cricket streaming online and keeps you updated with live cricket scores.

Product Development

Research

User Experience Design (UXD)

User Interface Design (UID)

Usability Study

Responsive Web

Vaultedge - One solution for all your documents. Leave behind the hassle of searching for scattered files & sync your files with Vaultage and gain access to your documents - all at one place.

Product Development

Research

User Experience Design (UXD)

User Interface Design (UID)

Usability Study

Responsive Web

Positioned at the forefront of procurement intelligence and customized market research, Beroe is unique in its exclusive focus on procurement.

Web

Online Brand Consulting

Online Brand Presence Creation

Online Brand Presence Management

User Experience (UX)

Responsive Window Design

Responsive Window Development

Food tech! FIZZ is a next-gen lifestyle app, that you can use to avail instant discounts & loyalty stamps with the ability to pay through your phone.

Product Development

Research

User Experience Design (UXD)

User Interface Design (UID)

Usability Study

Web Services

ibidmyhome.com is India's first, multi-property online auction portal, Created with an objective of bringing in a transparent price discovery methodology to the Indian real estate.

Product Development

Research

User Experience Design (UXD)

User Interface Design (UID)

Usability Study

Responsive Design

Web Services

CMS Integration

Security

Analytics

Infrastructure and Cloud Hosting Support

Maintenance

The first of its kind app in the real estate space- an exclusive community app for the residents of The Metrozone, one of the most premium residential complexes in Chennai.

Product Development

Research

User Experience Design (UXD)

User Interface Design (UID)

Usability Study

Web Services

iOS Development

Android Development

CMS Integration

Search Integration (Elastic)

Security

Analytics

Infrastructure and Cloud Hosting Support

Maintenance

From Bluechips to startups, the best organisations turn to us for their recruitment needs.

An appiness product

Jungle Ventures is a Singapore-based, entrepreneur-backed venture firm that funds and helps start-ups scale across Asia Pacific.

Web

Online Brand Consulting

Online Brand Presence Creation

Australian-owned dinner cruise 'institution', in a realm of its own among the many standard Sydney Harbour cruises.

Web

Online Brand Consulting

Online Brand Presence Creation

Online Brand Presence Management

Enterprise

Enterprise UI/UX Consulting

Digital

Digital Marketing

Established in 1986, BBCL is Chennai's trusted developer, operating in 3 segments of residential development, Premium, Luxury, Ultra-Luxury.

Web

Online Brand Consulting

Online Brand Presence Creation

Online Brand Presence Management

Azven Realty Ventures Pvt. Ltd., a private equity fund, backed real estate development company, which has over 1.5 million sq ft area.

Web

Online Brand Consulting

Online Brand Presence Creation

Online Brand Presence Management

Ways2Save Consultancy Private Limited, is a subsidiary of Fundraising Innovations Limited, based in the UK.

Web

Online Brand Consulting

Online Brand Presence Creation

Cardzgroup is a western-owned and operated company, formed by senior management previously with Gemalto.

Web

Online Brand Consulting

Online Brand Presence Creation

Digital

Digital Marketing

Storm Festival is the most authentic camp-out music festival in India. It is touted as an annual open air love letter to the beauty of nature.

Web

Online Brand Consulting

Online Brand Presence Creation

Online Brand Presence Management

Digital

Digital Marketing

Fountainhead by The Phoenix Mills, introduces a new paradigm of living with thoughtfully designed homes and endless amenities.

Web

Online Brand Consulting

Online Brand Presence Creation

Online Brand Presence Management

Digital

Digital Marketing

Kessaku is a unique, ultra-luxury apartment project in Bangalore, by Phoenix Group, where the fine art of living is perfected.

Web

Online Brand Consulting

Online Brand Presence Creation

Online Brand Presence Management

Digital

Digital Marketing

Greenstone Entertainment is one of India's premier event planning and design companies based out of Bangalore.

Web

Online Brand Consulting

Online Brand Presence Creation

Online Brand Presence Management

The most preferred luxury apartments and penthouses in the heart of Chennai with all luxury amenities one can expect.

Web

Online Brand Consulting

Online Brand Presence Creation

Online Brand Presence Management

Digital

Digital Marketing

Kyron is a Global Startup Accelerator and Venture Capital (VC) funding firm in India, focusing on technology.

Web

Online Brand Consulting

Online Brand Presence Creation

Online Brand Presence Management

Digital

Digital Marketing

Ozone Group is committed to providing a higher quality of life and redefining standard of living through innovative real estate products.

Web

Online Brand Consulting

Online Brand Presence Creation

Online Brand Presence Management

Digital

Digital Marketing

Established in 1998, Concorde commenced its operations with a group of plot developers. Riding on the growth wave of real-estate

Web

Online Brand Consulting

Online Brand Presence Creation

Online Brand Presence Management

Digital

Digital Marketing

Turquoise and Gold is a major online store in India for luxury designer resort wear and beach wear.

Web

Online Brand Consulting

Online Brand Presence Creation

Online Brand Presence Management

Digital

Digital Marketing

Bangalore's largest integrated township, spread across 150 acres, Ozone Urbana has managed to turn heads with the project as well as with the website.

Web

Online Brand Consulting

Online Brand Presence Creation

Online Brand Presence Management

Digital

Digital Marketing

The Gardenia is an Ultra-luxury residential project in Chennai, by reality behemoth Ozone Group.

Web

Online Brand Consulting

Online Brand Presence Creation

Online Brand Presence Management

Digital

Digital Marketing

Mantri Alpyne is a prestigious project located at Banashankari, 5th Stage, in proximity to the planned development of BMICAPA hub.

Web

Online Brand Consulting

Online Brand Presence Creation

Online Brand Presence Management

Hammock Holidays has been one of the proud facilitators for "Wipro Long Service Awards" since 2001.

Web

Online Brand Consulting

Online Brand Presence Creation

Online Brand Presence Management

Enterprise

Enterprise UI/UX Consulting

Producer of World's first commercially produced, herbally enhanced cooking salt, i-FLO chose Appiness to promote their brand through social media channels.

Digital

Digital Marketing

A new entrant in the liquor and beverages industry, I Brands is set to take a major chunk of the market, with pedigree and quality.

Web

Online Brand Consulting

Online Brand Presence Creation

Online Brand Presence Management

Digital

Digital Marketing

Vaswani Group is a 20 year old, professionally managed property development organisation, that has developed close to 6 mil. sq. ft. of built area.

Web

Online Brand Consulting

Online Brand Presence Creation

Online Brand Presence Management

Digital

Digital Marketing

Edufintech is a pioneer in the integration of technology and education services. The flagship product, Chiron empowers parents, schools, and governors with a digital student information system.

Product Development

Research

User Experience Design (UXD)

User Interface Design (UID)

Usability Study

Responsive Design

Web Services

Android Development

IOS Development

Security

Infrastructure and Cloud Hosting Support

Maintenance

A premier event management firm, with reach across the country, LiquidSpace Entertainment is at the centrestage of India's events industry.

Web

Online Brand Consulting

Online Brand Presence Creation

Online Brand Presence Management

Digital

Digital Marketing

Vincent Samuel broke into the Indian event management industry, now one of the country's fastest growing industries, in the year 1996, with vincetheman.com

Web

Online Brand Consulting

Online Brand Presence Creation

Online Brand Presence Management

Hammock Holidays has been one of the proud facilitators for "Wipro Long Service Awards" since 2001, adding to the existing holiday offers.

Web

Online Brand Consulting

Online Brand Presence Creation

Online Brand Presence Management

Enterprise

Enterprise UI/UX Consulting

Doddanavar Brothers is a group of entrepreneurs, who have established a family business dealing with Granite and Iron Ore.

Web

Online Brand Consulting

Online Brand Presence Creation

Online Brand Presence Management

The Namma Bengaluru Awards, launched by the Namma Bengaluru Foundation, was instituted to recognize and reward the city's outstanding people and organizations.

Web

Online Brand Consulting

Online Brand Presence Creation

Online Brand Presence Management

Foodtang.com is an online gateway to restaurants. The portal is designed to provide the foodies in Bangalore a one-stop solution.

Web

Online Brand Consulting

Online Brand Presence Creation

Online Brand Presence Management

A perfect blend of modern comforts with a rich, rustic ambience, Templetree Leisure offers an imaginative and sophisticated venue.

Web

Online Brand Consulting

Online Brand Presence Creation

Online Brand Presence Management

Digital

Digital Marketing

Crosspollen is a brand building consultancy, that believes in transforming its clients' brands into their biggest business assets.

Web

Online Brand Consulting

Online Brand Presence Creation

Online Brand Presence Management

DJ Rony was the FIRST EVER client for Appiness. A close friend and a celebrated DJ, Rony came to us to get his professional site up and running.

Web

Online Brand Consulting

Online Brand Presence Creation

Online Brand Presence Management

Founded in 1997, Dhruva is India's leading game developer, providing game development and art production services to the global games industry.

Web

Online Brand Consulting

Online Brand Presence Creation

Online Brand Presence Management

Digital

Digital Marketing

Enterprise

Enterprise UI/UX Consulting

A keystone for the Indian Gaming universe. For over 12 years, IGDC has been a pathway for industry networking!

Web

Web UX Design

Web UI Design

Digital Marketing

Hammock Holidays brings trip planning to live through the experience and expertise so that they can make our dream trip a reality.

Web

Web UX Design

Web UI Design

Digital Marketing

Flexibees is a platform by and for women. Over the years, Flexibees has helped thousands of professionals to return to their industry after gaps in their careers due to a variety of reasons.

Web

UX Design (Customer Experience)

Product Engineering (Innovation)

New Tech R&D (Innovation)