What is APL?
APL, the Appiness Premier League, is an eagerly awaited event that unites Appiness' employees through exciting games and activities. From the intellectual challenge of chess to the artistic expression of pencil sketching and painting, from the physical endurance of athletics to the strategic planning of cricket, and from the finesse of pool and snooker to the swift movements of badminton and football, the games not only test the participants' mental and physical aptitude but also foster teamwork and dedication among the employees.
APL is a celebration of employees' hard work and commitment, creating a relaxed atmosphere for socializing, unwinding, and making cherished memories. APL provides an ideal platform for employees to develop relationships and showcase their skills.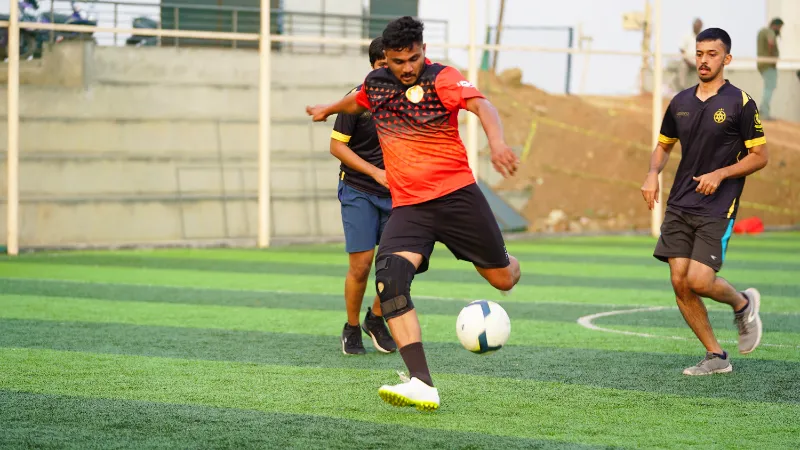 How did APL First Spark into Existence?
APL's main focus is to bring people together. So, the inspiration for the concept came from the Nelson Mandela film "Invictus". It had an immense impact on Vishak's mind about how we use sports to unite people. Since he loves sports, he also wanted to organize a sporting event to foster community at Appiness.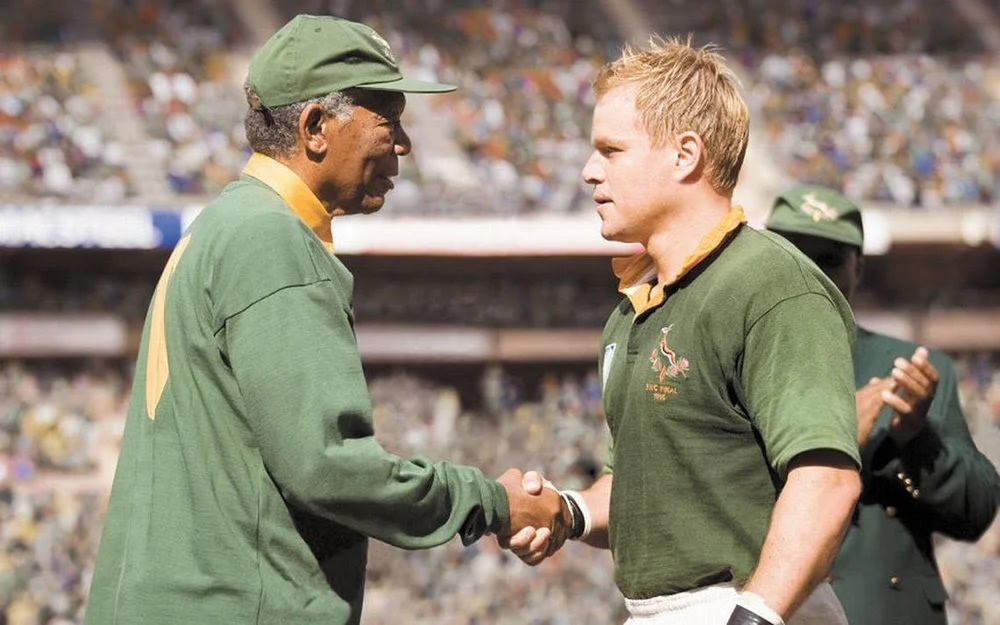 How many teams are there in the APL?
There are four teams who were competing with one another.
1. Hanuman
Team Hanuman has been a powerhouse in the Appiness Premier League, showing off their dedication, perseverance, and unshakable spirit over the past five seasons. Despite facing adversity in the form of injuries, tough competition, and other challenges, they have always remained focused on their goals and have never wavered in their determination to win. Their success is not just due to their individual skills, but also their strong team spirit and collaboration. Each player knows their role and responsibilities and works hard to execute them to the best of their abilities.
Team Hanuman has built a strong sense of camaraderie and trust, which has allowed them to overcome even the toughest of challenges. Their dedication to the game and to each other has been truly inspiring. They are always willing to go the extra mile and put in the extra effort needed to achieve success. Overall, Team Hanuman serves as a shining example of what can be achieved through hard work, dedication, and teamwork. They have shown that anything is possible with the right mindset and approach, and their inspiring story will continue to motivate and inspire others for years to come.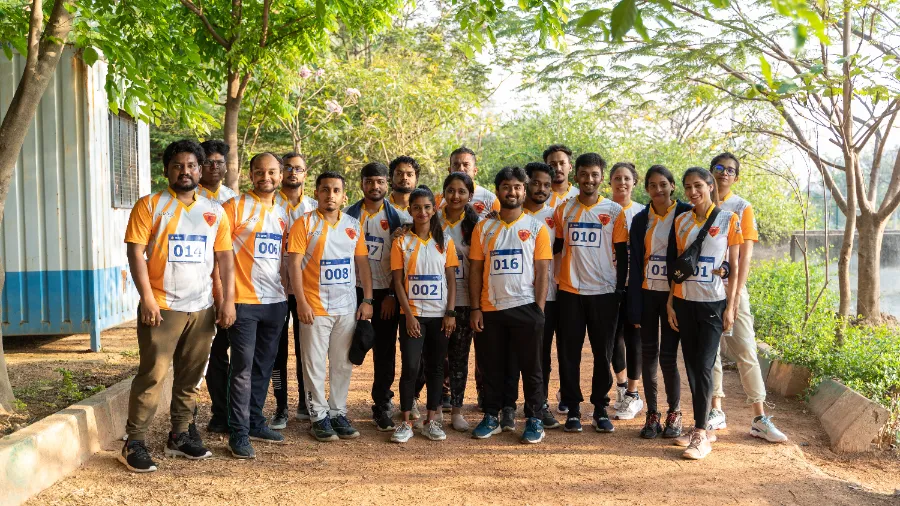 2. Mr. India
Mr. India has built a legacy in the Appiness Premier League as a team that can always be counted on to give their best effort, no matter the circumstances. Their unwavering consistency and reliability have earned them the respect of their competitors. Although they have fallen just short of a first-place finish in past seasons, their unrelenting determination and commitment to progress have kept them motivated and hungry for success.
With a strong team dynamic and a focus on continually improving their game, the team is poised to achieve even greater success. Off the field, the team is a tight-knit group, with each player playing an important role in supporting each other. This has allowed them to work together seamlessly and perform at their best when it matters most. Mr. India with an impressive track record is a testament to the power of hard work, perseverance, and a commitment to excellence, and they are sure to continue making their mark on the league for seasons to come. Overall, their consistent performance and newly acquired determination was make a strong impression this season.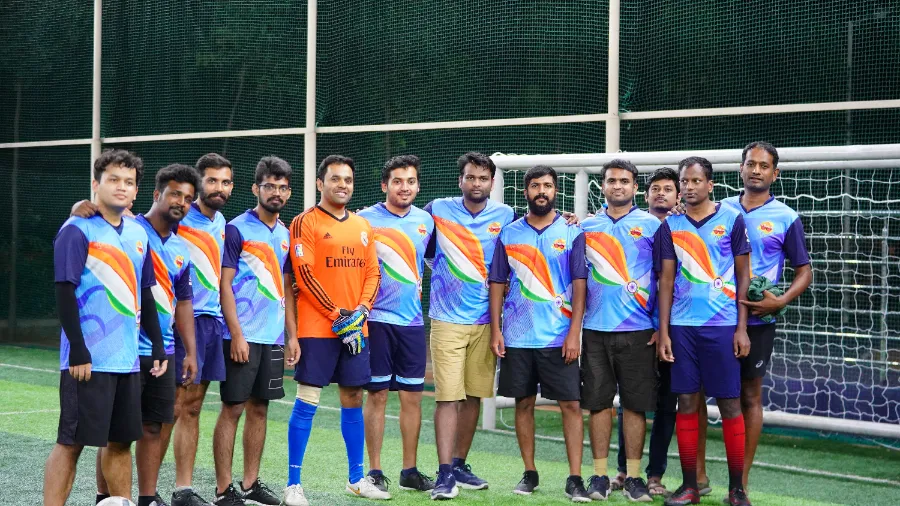 3. Rajini
Team Rajini, also known as the Splurge-Masters, has always been a major player in the bidding market, consistently demonstrating their prowess in securing top talent. However, this time they found themselves in a challenging situation, having made a costly error that set them back with a negative starting point of -5 lacs. Though this may seem like an overwhelming obstacle, there were several effective strategies that Team Rajini implemented to bounce back and regain their winning edge. They were prepared to adjust their strategies and tactics as needed, and maintained a positive mindset even in the face of setbacks.
Although the negative starting point of -5 lacs may seem daunting, Team Rajini had the skills and expertise to overcome this challenge and regain their winning edge. With a strategic approach and careful planning, they emerged from this setback stronger and more successful than ever before. With persistence and determination, they turned their negative balance into a positive one and emerged victorious once again.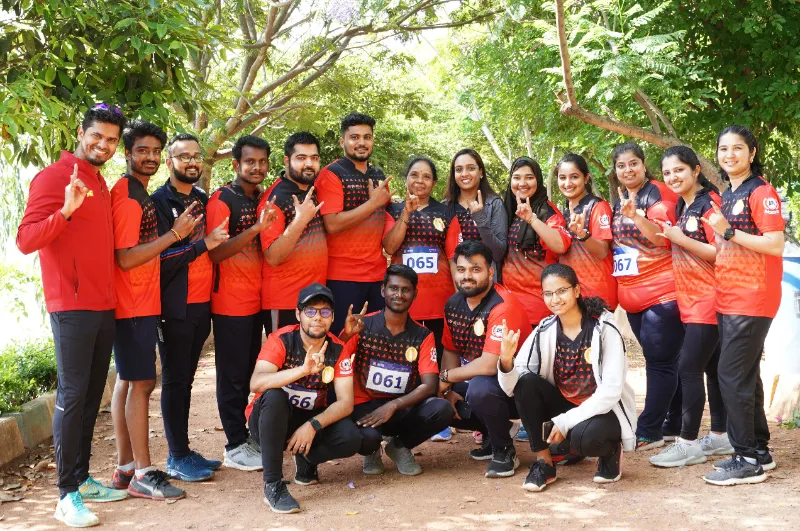 4. Shaktimaan
Team Shaktimaan is a dominant force in the APL, having won the championship three times. Their strategic approach to bidding and spending has allowed them to accumulate the most capital among all the teams. However, maintaining their winning streak had become a challenge. They had to avoid complacency and continue to be strategic to overcome their opponents' attempts to exploit their weaknesses.
Despite this, Team Shaktimaan was well-positioned to succeed in the APL. They had a wealth of experience, a track record of success, and the financial resources to support their bidding and spending efforts. The dedication displayed by Team Shaktimaan was truly remarkable. Facing numerous challenges and obstacles along the way, they remained focused and committed to achieving success. Their hard work and dedication not only led to impressive results, but also served as an inspiration to others, demonstrating the power of teamwork and perseverance in achieving even the most ambitious goals. If they could have continued to stay humble and strategic, they might have been able to maintain their lucky streak and add another championship to their already impressive list of accomplishments.
About APL Auction
The APL auction focuses on how teams got to know new members through this event in order to understand their strengths and flaws and place the appropriate bids for them.
One of the highest bids made in this season of APL auction
Each team meticulously planned their strategy and had bid aggressively to secure the best players for their squad. One of the most talked-about moments of the auction was when Akash J, a talented young cricketer, was sold for a whopping 50L to Team Rajini.
However, the euphoria was short-lived for Team Rajini as they soon realized that their extravagant bid for Akash J had resulted in a significant setback. The league had set a minimum quota of players that each team must have in their squad, failing which, they would incur a penalty of -5 points even before the tournament started.
This turn of events was a huge blow to Team Rajini's morale, and they were now faced with a daunting task of making up for the deficit. The penalty not only put them at a disadvantage but also dampened the team's spirit, which had been high after securing Akash J.
In hindsight, the bidding frenzy had blinded Team Rajini to the crucial aspect of team composition, and their oversight had cost them dearly. As the league progressed, Team Rajini would need to regroup and strategize to make up for the lost points and emerge victorious.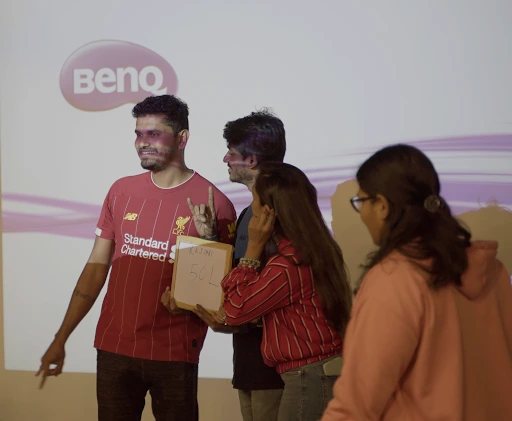 APL Practice Session
The act of picking up a sport after years of inactivity requires dedication and commitment from the individual. Similarly, teams who come together after work hours to practice every sport must put in the effort to understand each other's strengths and weaknesses. It is during these practice sessions that they not only bond as a team, but they also learn to rely on each other's skills and knowledge of the game.
For individuals who haven't played in years, the process of getting back into the sport can be daunting. However, it is the willingness to put in the effort to practice and improve that ultimately leads to success. Similarly, for teams, practicing every sport becomes a means of improving as a unit, and the effort put in during these sessions translates to success on the field. Through practice, our teams gain a deeper understanding of each other's strengths and weaknesses, and this knowledge allows them to work together seamlessly during game time. Overall, whether it's an individual or a team, practice is the key to success in any sport.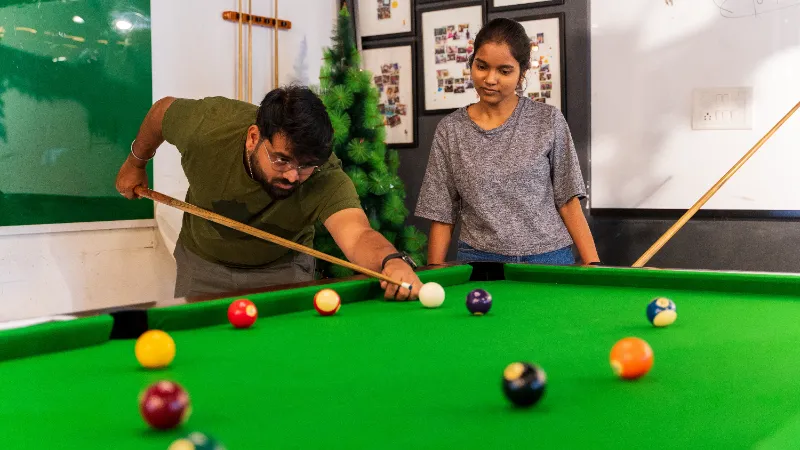 APL Events and Results
Booze and Brains
Bringing the heart in both bottle and brain, Team Mr. India struck gold while Team Hanuman came in second in the Booze and Brains event.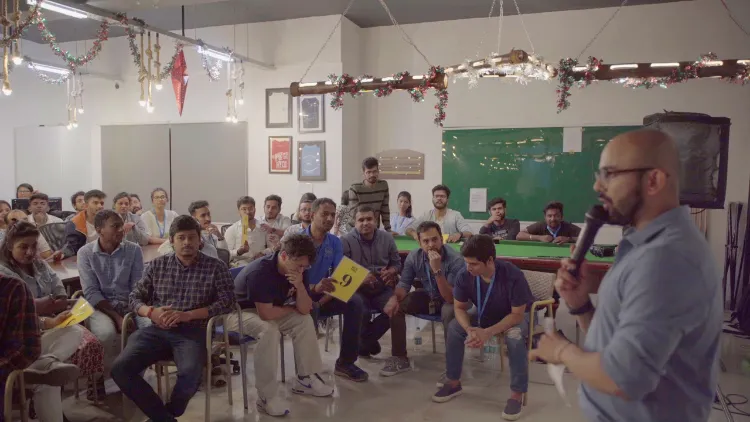 Carrom
The Carrom match was a thrilling event, with both Team Rajini and Mr. India putting up a strong fight. However, it was Team Rajini who emerged victorious, demonstrating their skills and precision on the board. Despite the loss, Mr. India should be proud of their performance, as they pushed Rajini to their limits and kept the match competitive until the very end. Overall, it was a great display of sportsmanship and talent from both teams.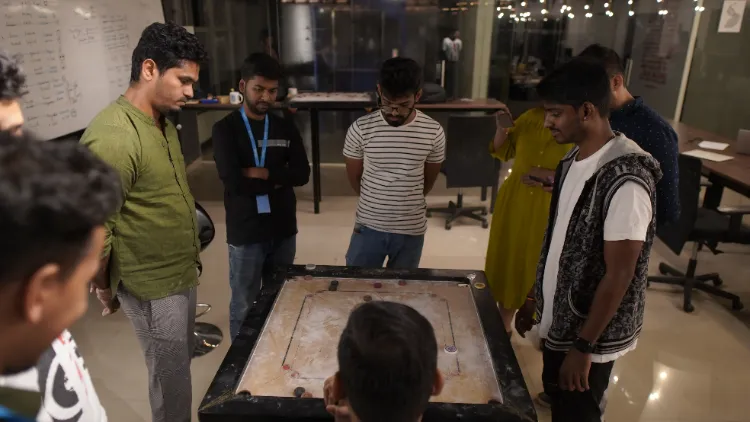 Chess
The team Mr. India has set a remarkable milestone by securing the first and second-place positions in the competition. Their extraordinary performance and dedication have paid off, making them the ultimate winners. Their achievement is a testament to their hard work, skills, and talent, and it is sure to inspire others to strive for excellence.
Pencil Sketching
The competition was intense, but in the end, Team Hanuman emerged as the well-deserved winner, displaying exceptional skills and teamwork. Despite the fierce competition from Team Mr. India, who secured second place, Team Hanuman managed to stay ahead of the game and clinch the victory. Their dedication, hard work, and perseverance have paid off, making them the ultimate champions of the competition.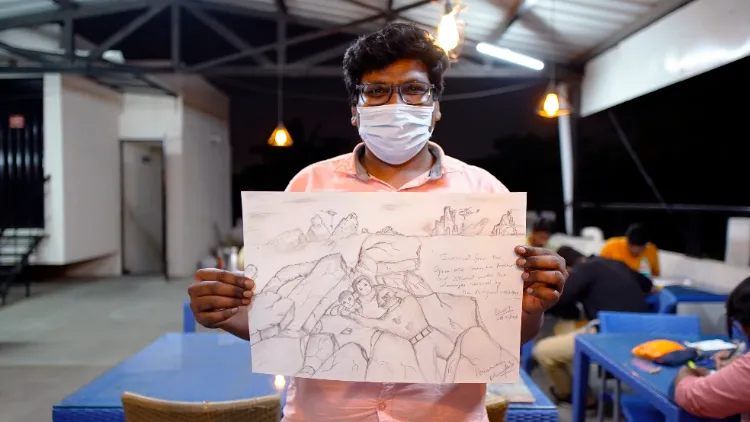 Painting
In a recent art competition, Team Skatimaan was able to clinch the first position by showcasing their exceptional skills and creativity in producing beautiful and awe-inspiring artwork. On the other hand, Team Hanuman secured the second position by also demonstrating their remarkable talents in creating stunning pieces of art. The competition was a great opportunity for both teams to showcase their artistic abilities and learn from one another.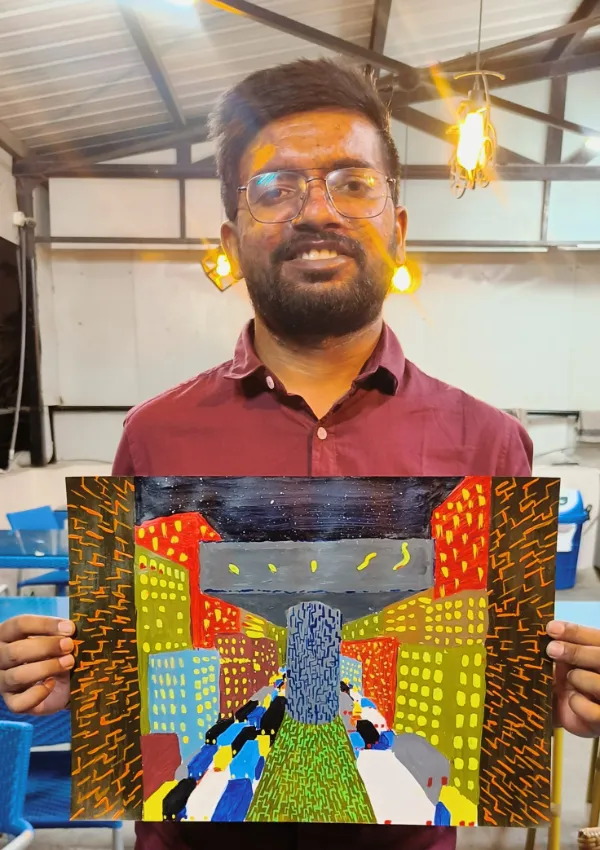 Badminton
In a high-stakes competition, Team Rajini emerged victorious, taking the jackpot by defeating their formidable opponent, Team Shaktimaan, who finished in the second position. The competition was intense, and both teams displayed their skills and talents, making it a thrilling event for the spectators. Team Rajini's hard work and dedication paid off, and they were able to secure the top position, while Team Shaktimaan gave them a tough fight and finished as runners-up.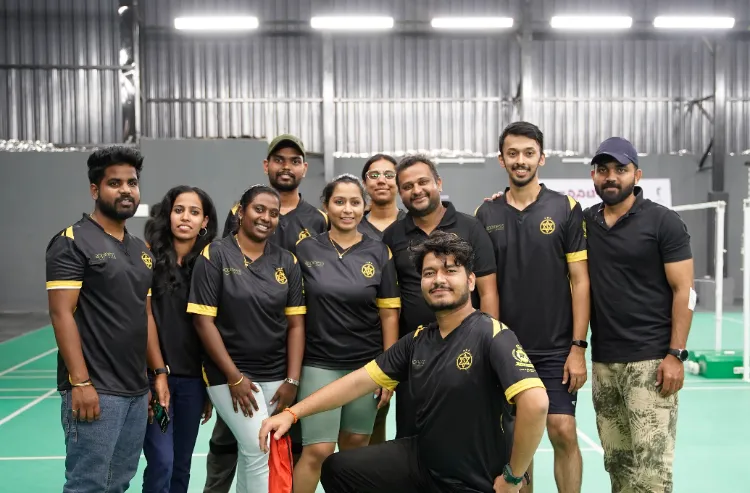 Track and Field
In the track and field event, Team Mr. India showcased an exceptional performance, winning gold medals in multiple events. Their athletes displayed remarkable skills and determination, making them the dominant force in the competition. Although Team Rajini put up a strong fight, they were unable to match the outstanding performance of Team Mr. India and secured 2nd place overall.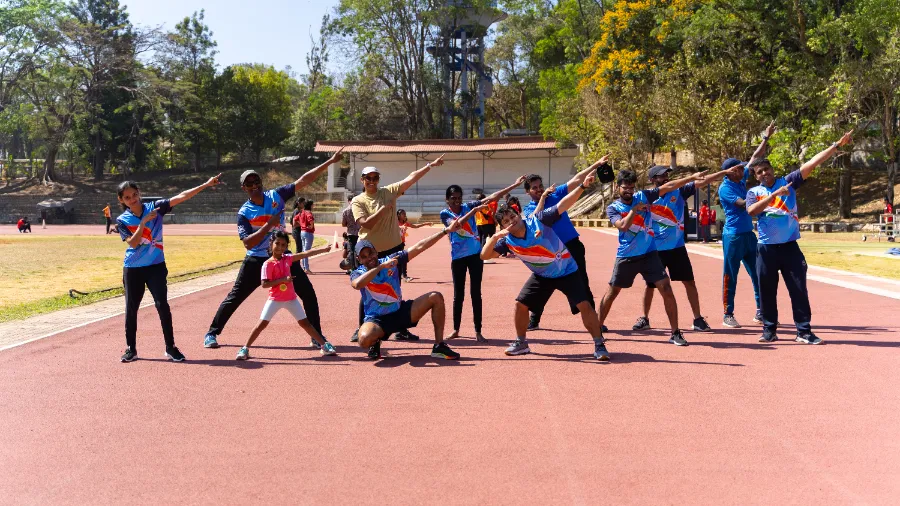 Fittest
In a thrilling 5k run, Team Rajini showed great endurance and determination, securing the gold medal and emerging as the champions. The competition was fierce, with every team putting in their best effort. However, it was Team Shaktimaan that came the closest to challenging Rajini's dominance, finishing just two points behind and taking home the silver medal. The narrow margin of victory made for an exciting finish and highlighted the exceptional skills and resilience of both teams.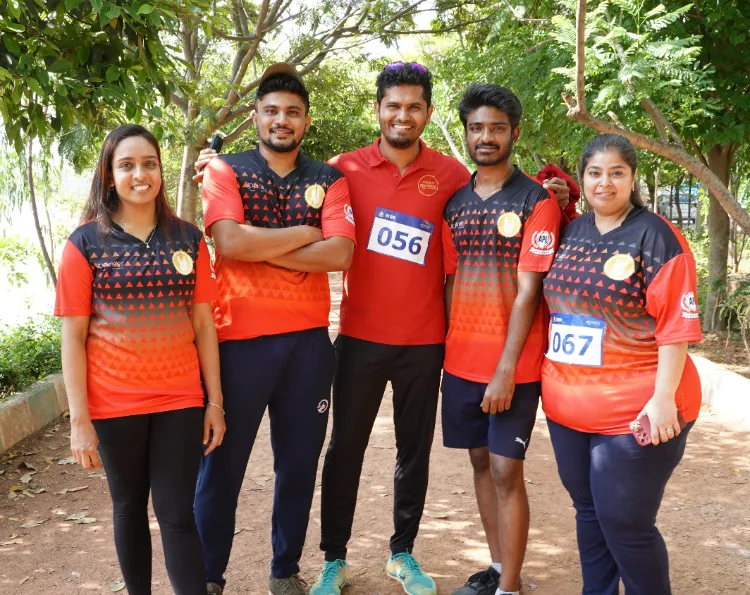 Pool
Team Rajini proved to be a formidable force, winning a series of consecutive matches and showcasing their exceptional teamwork and skill. Their relentless pursuit of victory paid off, allowing them to outplay every opponent they faced. Meanwhile, Mr. India had to settle for second place, despite putting up a valiant effort. Although they fell short of their goal of winning, their performances were still commendable and demonstrated their determination and competitive spirit.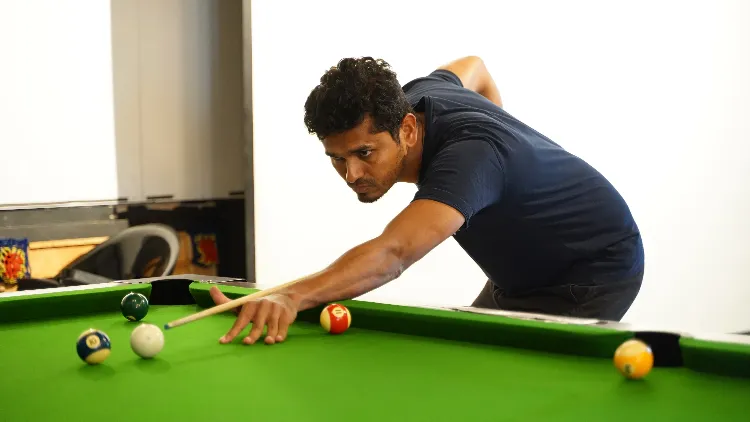 Football
Team Rajini put in an outstanding performance, achieving a clean sweep by beating all three teams in the competition. Their skill, determination, and teamwork were on full display as they dominated the competition and secured a well-deserved victory. Team Hanuman also put in a strong effort, coming in second place and demonstrating their own abilities and competitive spirit. Despite the tough competition, all teams should be applauded for their hard work, dedication, and commitment to the sport.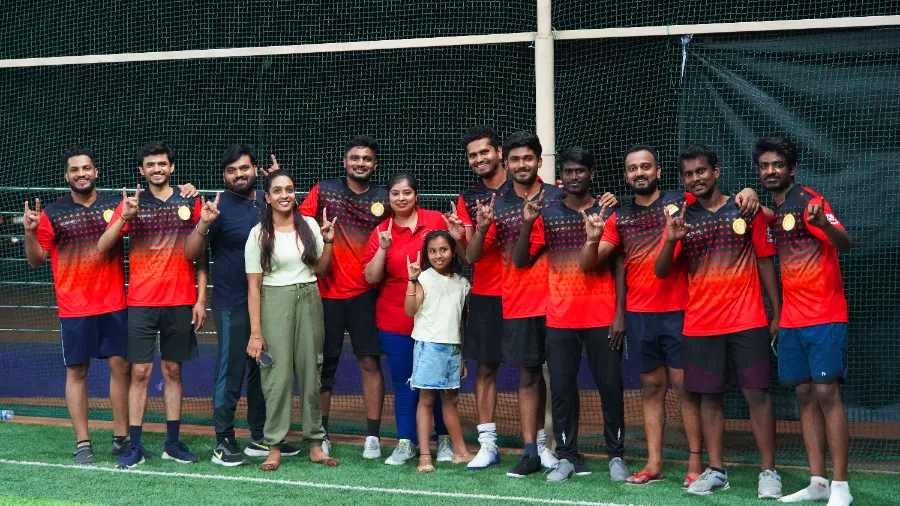 Cricket
In the thrilling conclusion to cricket, Team Shaktumaan emerged victorious as they lifted the coveted trophy and also claimed the jackpot. Despite putting up a valiant effort, Team Mr. India had to settle for second place.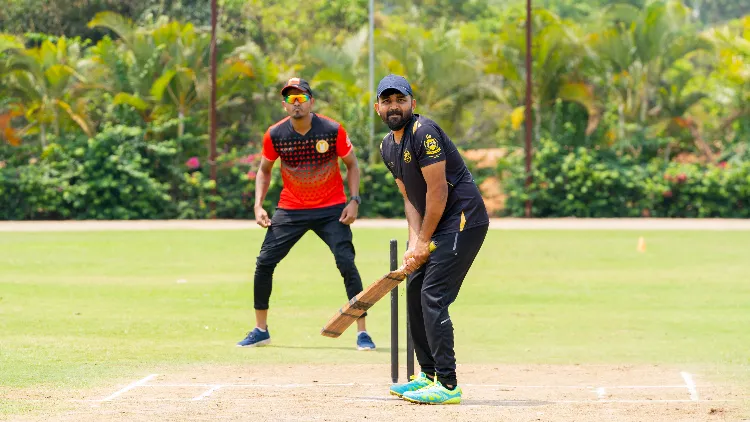 What were the Strategies behind APL?
The success of a team in any competition is heavily dependent on their points system strategy. It is crucial for team strategists to have a thorough understanding of their team and their strengths and weaknesses before taking on the jackpot. If the team fails to win the jackpot despite taking the risk, it can have a negative impact on their overall points and morale. So, proper planning and strategy are essential for achieving success.
The concept of a jackpot in a team competition can be both exciting and challenging, and its impact can vary greatly depending on the teams and their individual strengths and weaknesses. In this scenario, while some teams were able to benefit from the jackpot, others did not have the same fortune.
For instance, Team Shaktimaan had taken the jackpot for a marathon, but unfortunately, they failed to win the race, resulting in a deduction of 20 points. Thus, the jackpot did not prove to be beneficial for them in this instance. In contrast, Team Rajini's fortunes turned for the better when they won the badminton match and received 20 points. The result of this single match helped propel them to the top of the leaderboard. Conversely, Team Mr. India was in the first position, but they lost the football match and incurred a deduction of 20 points. This loss resulted in them slipping back to the second position, while Team Rajini managed to take the lead.
It is clear that jackpots can have differing effects on different teams depending on the circumstances. While they can help teams recover lost ground, they may also backfire and result in significant point deductions. Ultimately, the success of a team depends on their overall performance and ability to adapt to any challenges that come their way.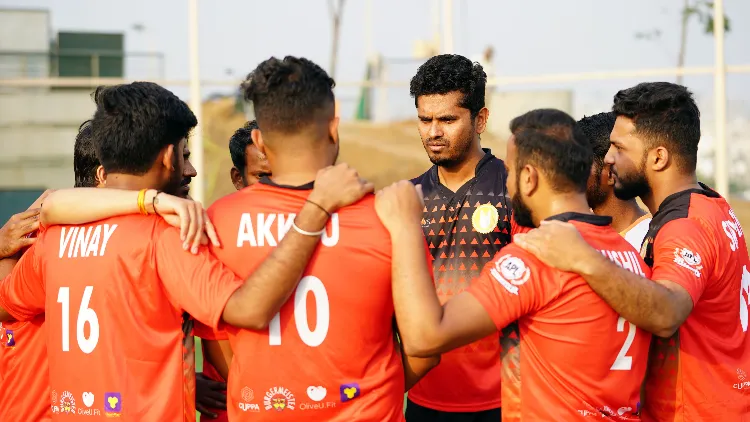 Special Mention of this APL Season
The highlights of outstanding special moments from the APL.
"You must take the Action that you believe is Impossible"
The power of passion and dedication knows no bounds when it comes to age, as evidenced by a remarkable member of our team. Our esteemed colleague, who has been a cherished part of our organization for many years, has once again demonstrated that nothing can hinder her from achieving her aspirations. She recently participated in a 5K run, running alongside her younger colleagues and contributing significantly to Team Rajini's remarkable victory with an impressive 27 points.
Her relentless determination and unshakeable spirit are a source of inspiration for us all. As an integral part of Team Rajini and Appiness, she has provided invaluable guidance and support. With her wealth of experience, wisdom, and benevolence. Her infectious energy and positive attitude uplift the office atmosphere every day, and we are fortunate to have her on our team.
We take immense pride in celebrating her achievements and her unwavering commitment to living a healthy and active lifestyle. Her participation in the 5K run not only showcases her remarkable physical strength but also her indomitable spirit, which serves as an inspiration to us all. We extend our warmest congratulations to our dear Padma Aunty on this outstanding accomplishment. She is truly a role model and an indispensable member of our team.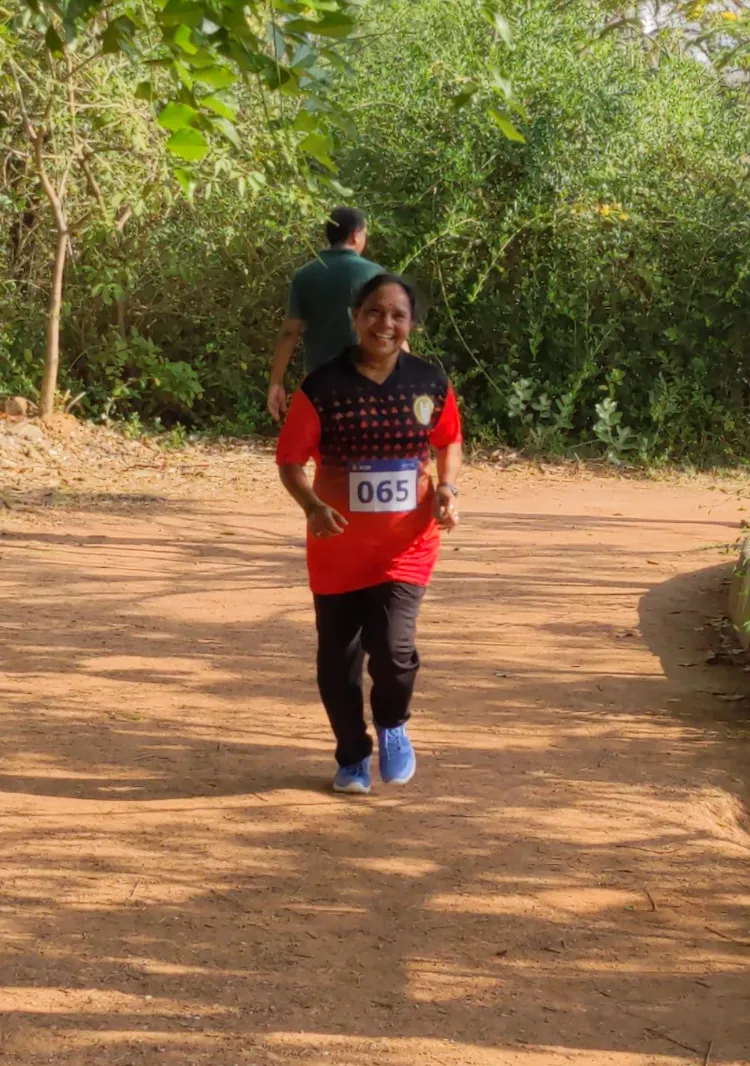 "Don't give up until you're satisfied"
The amazing participants of Appiness have arrived in Bangalore for APL with bright smiles and eager anticipation. They come from all corners of India, bringing diverse perspectives and valuable expertise to the table.
Their energy and enthusiasm fill the air, inspiring us with their passion and dedication to excellence. Together, we celebrate these champions and appreciate their unrelenting commitment to greatness. As a team, they motivate and encourage us to strive for success and achieve amazing feats.
We feel fortunate to have them on our team and are thrilled to embark on this journey with them. Sinchana, Anand Zingade, Sushil, Yogendra Pai, Rajan, and Piyush Jain are outstanding individuals who shine and remind us of the boundless opportunities ahead.
Their presence reminds us that anything is possible when we approach our work with passion, focus, and dedication. We are inspired by their example, and we feel privileged to call them our colleagues and friends.
APL 2023 Champions
Team Rajini's incredible victory in APL 2023 is a testament to their remarkable perseverance and unyielding dedication. Through their tireless efforts and unwavering focus, they have emerged as a true inspiration to all, demonstrating the power of grit, resilience, and unwavering determination in achieving success. Their journey from humble beginnings to the top is truly remarkable and a testament to their fighting spirit. Congratulations to the team on their well-deserved victory!
"Hard work always pays off"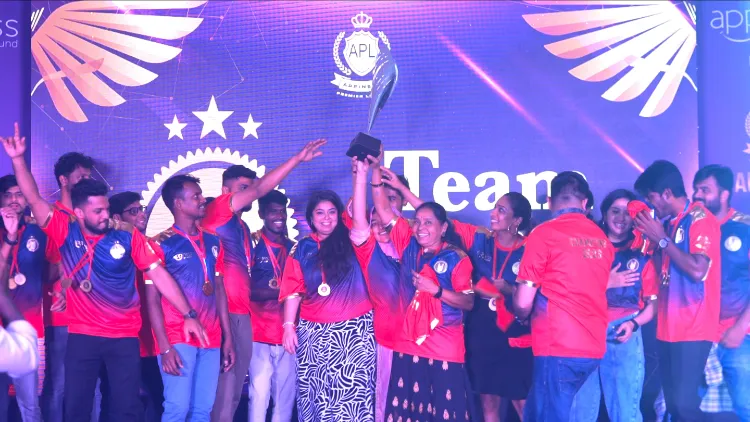 The APL championship match between Mr. India and Team Rajini was a story of two teams with vastly different journeys to the top. Mr. India had been the dominant force in the league until the pool matches, with their impeccable performances set them apart from the rest of the competition. However, their opponents were not intimidated by their reputation, and Team Rajini took on the challenge with a fierce determination to prove themselves.
Starting from the bottom, Team Rajini worked tirelessly to develop a winning strategy that relied on their strengths, and they honed their skills through rigorous training. Their teamwork and dedication were unwavering, and they refused to give up even in the face of adversity.
The APL championship was a testament to the power of sports in bringing people together and inspiring them to strive for excellence. The match was a celebration of the best in sportsmanship, where the players displayed their skills with grace and respect for their opponents.
Overall, this season of APL was a reminder of the importance of playing the game with the right spirit. It was not just about winning or losing, but about the passion and dedication to the sport. It was a victory for the game itself, inspiring everyone to work harder, train smarter, and strive toward excellence. It paved the way for everyone to get back to their respective games, prepare for the next APL, and to continue playing with the same spirit and enthusiasm.