1
Indo-Japanese health care specialists launched their first hospital in India
2
Armed with the latest in healthcare technology and the best of doctors, they wanted a web presence that stands out
3
The objective was a super-intuitive, patient-friendly web presence, integrated with the HIS
4
Also needed was digital marketing activities, including SEO, SEM, SMM and ORM
About the client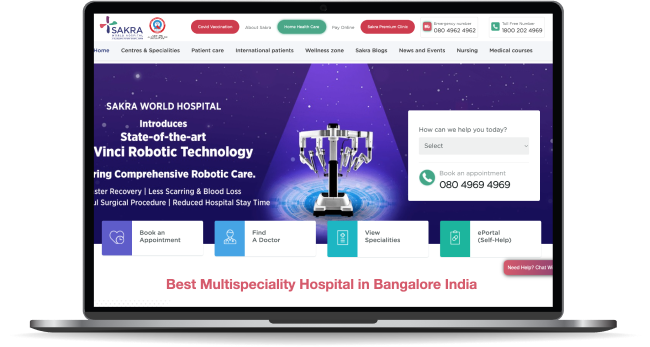 Sakra World Hospital was India's first MNC hospital- a joint venture between Toyota Kirloskar from India and Toyota Tsusho and Secom from Japan.
The hospital needed to showcase its brand and project itself as the thought leadership in the healthcare sector over the internet. Web was decided to be the major marketing medium, so the web presence had to be top of the line.
The primary mandates were that the web presence of the brand should be nothing like anything in the healthcare sector in India so far.
The user experience needed to be so intuitive that users should be able to do everything that could be done for getting treatment at the hospital without human intervention. And all this had to be built in 40 days to ensure its up before the launch of the hospital.
The solutions we provided

Sakra's web presence was built with utmost focus on user experience and user expectation in mind. After all it was a hospital website. We did extensive user research to understand what the users expect from a hospital website.

We also looked into 100s of healthcare websites across the globe. That is how we came up with the user experience of the website which made it the talking point of the industry.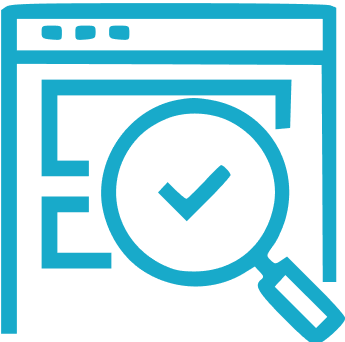 We integrated the website with the multiple tools and platforms which the hospital was using, including the Hospital Information System (HIS) and booking engine.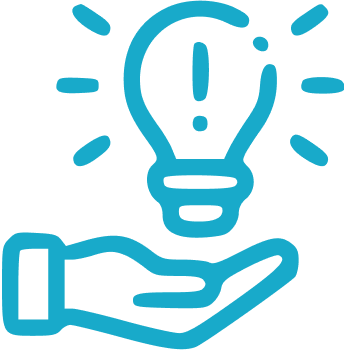 We also integrated a video consultation tool into the web app, which was the first in the country.We realised we had done something right, when we saw active usage from users from day 1.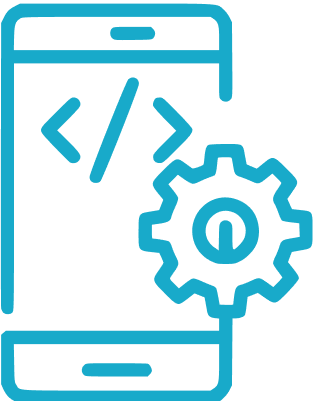 The search engines loved our site too. Within no time, Sakra was the top result for most major keywords in the healthcare domain in Bangalore.
Design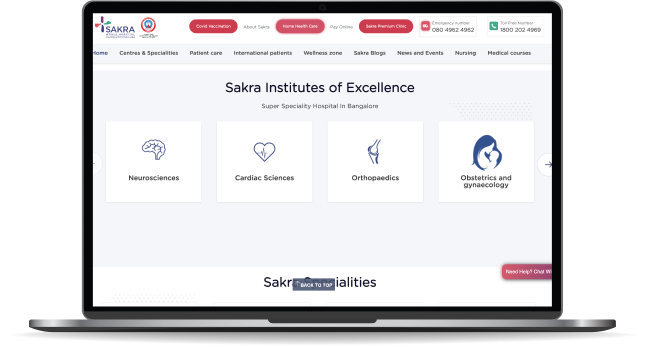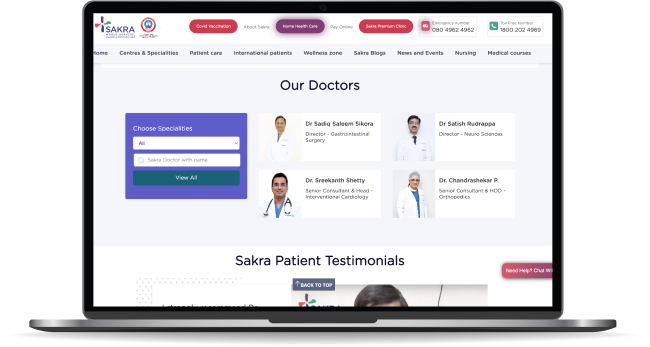 Digitization & Technology

Web UX and product consulting

Web Portal Development

Integration with HIS with APIs
The Results

30K
Unique visits on the month of launch

9 Minutes
Average session duration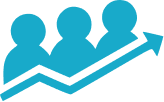 1.5%
Bounce rate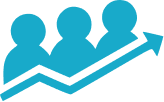 120
Keywords on google search result 1 in bangalore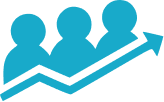 1600
Registrations through the website