Mobile App Store Optimization
Are you ready to skyrocket your app's visibility?
Learn More

→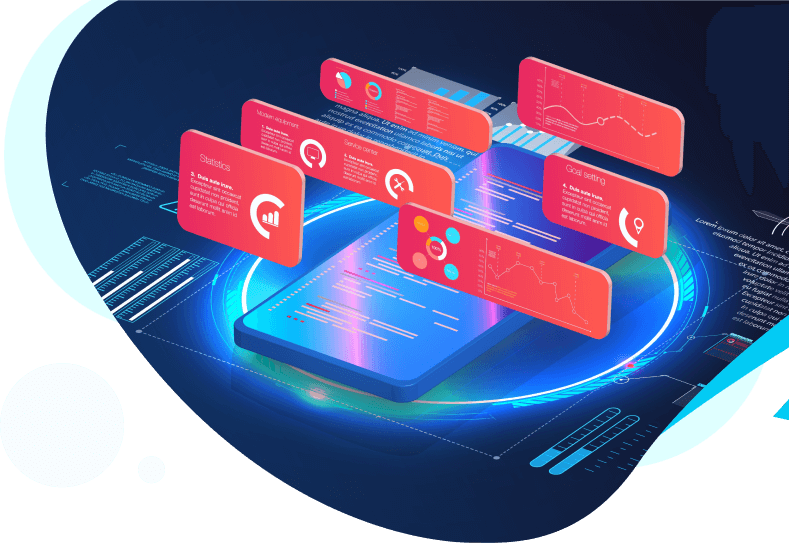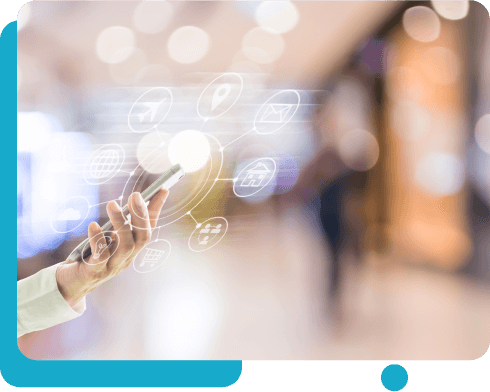 Let's say you're on the hunt for a grocery delivery app on Google Play Store or the App Store. When you type in the keywords, you're immediately flooded with an infinite scroll of apps. How do you make sure that your business's app shows up among the top apps? Well, this is where App Store Optimization comes to our rescue!
App Store Optimization (ASO) is simply optimizing mobile apps to rank higher on an app store's search results. This can include optimizing the app's title and description, as well as using keywords and other metadata to increase visibility. ASO is similar to search engine optimization (SEO) in many ways, however, the main goal of ASO is to increase the visibility and downloads of the app.
How Does ASO Affect Your Business?
With millions of apps being available on the app stores, it can be challenging for an app to stand out and be discovered by potential users. ASO can help increase the number of organic downloads, which leads to higher ranking and visibility, creating a positive feedback loop. ASO is beneficial for your business for a number of reasons like
Increased Visibility:
By optimizing your app's title, description, and metadata with relevant keywords, your app will be more likely to appear in search results when users search for those keywords. This can lead to more potential downloads for your app.
Increased Organic Downloads:
ASO can help increase the number of organic downloads of your app, which means more people are finding and downloading your app without the need for paid advertising.
Improved App Store Ranking
A higher number of downloads and positive reviews will push your app to the top in the app store, which can further increase visibility and downloads.
Increased User Engagement:
By updating your app regularly with new features, you keep your users engaged and interested. This will lead to more active users and further increase the app's ranking.
Better Insights
By monitoring your app's ASO performance, you gain better insights into how users are finding and interacting with your app. This further helps in making data-driven decisions about how to improve your app's performance in the future.
How Can Appiness Help?
At Appiness, our team of specialists will conduct in-depth keyword research, optimize your app's metadata, and implement modern tactics to boost your app's ranking in the app store search results.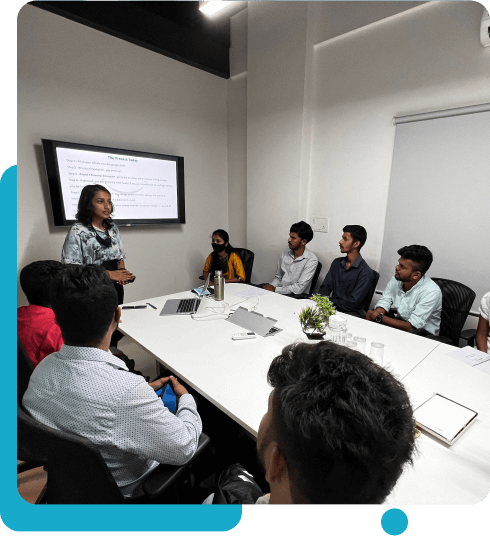 Custom Optimizations For App Stores:
Different app stores need different optimizations and we know what works best for Google Play Store and what works for Apple App Store. Keeping this in mind, we implement custom optimization procedures for positive results.
Facilitate App Growth through Ratings & Reviews:
Ratings & Reviews can make or break a brand. In order to actively track them, we run regular checks on reviews, reply to them, and note down improvements that can be done through thorough market research.
Attractive Listing Visuals:
Visual elements are the most important and exciting part of any app. Our experts will work on visuals like screenshots and video previews that narrate a compelling story for your brand, as these elements strongly influence conversion rates
Grow Your Business With Us
Are you struggling to get your mobile app noticed in crowded app stores? Not to fret, we're here to help! Our team of experts will conduct comprehensive keyword research and optimize your app with all the right elements. Not just that, we'll help you create high-quality visual elements like screenshots and video previews to showcase your app's features and benefits. This way, your business gets the right exposure from your potential customers.
Don't let your app get lost in the sea of millions of apps out there. Get in touch with us today and see the difference our ASO service can make for your app's visibility and downloads.
Related Services
Ready to take a leap?
About Us
We are a Bangalore based Product Development and UX firm specialising in Digital Services for the whole spectrum, from startups to fortune-500s. We do not redefine anything or reinvent the wheel.