Social Media Marketing

"Unlock the power of social media and watch your brand soar to new heights!"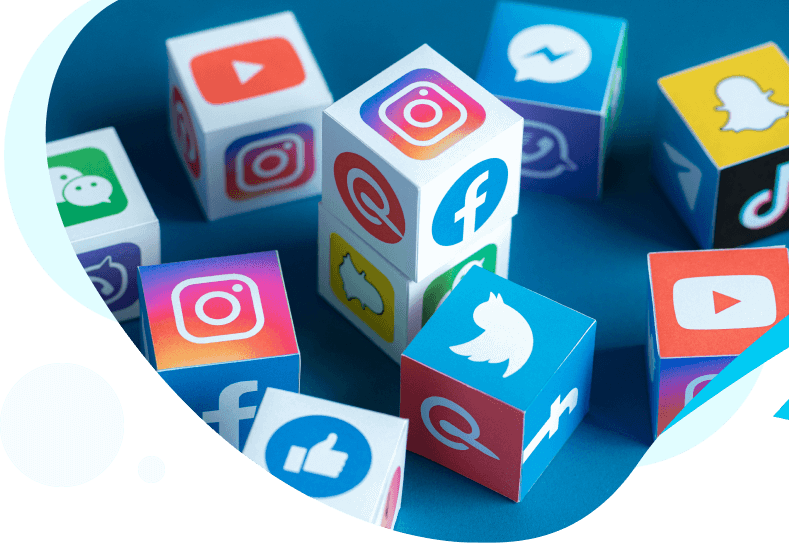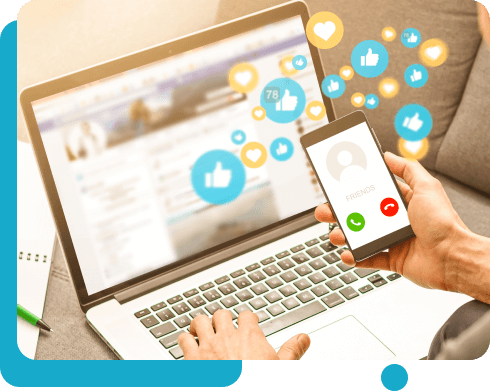 Are you tired of low engagement and reach on social media and are you looking for fresh and engaging social media content to take your online presence to the next level? 
At Appiness, the social media marketing team will work with you to optimize your profiles, create engaging content, and reach your target audience. Don't miss out on the power of social media, let us help you grow your business today.
Social media marketing is the ultimate secret weapon for businesses to create a buzz, build a loyal following, and increase revenue. With billions of people using social media platforms every day, it's a marketing goldmine waiting to be tapped. From Facebook and Instagram to Twitter and LinkedIn, social media marketing allows you to connect with your target audience, showcase your brand personality, and deliver your message in a way that resonates with your followers. 
Whether you're looking to boost sales, grow your customer base, or enhance your brand reputation, social media marketing is the most powerful tool in your arsenal. So what are you waiting for? Join the social media revolution and unlock the full potential of your business today!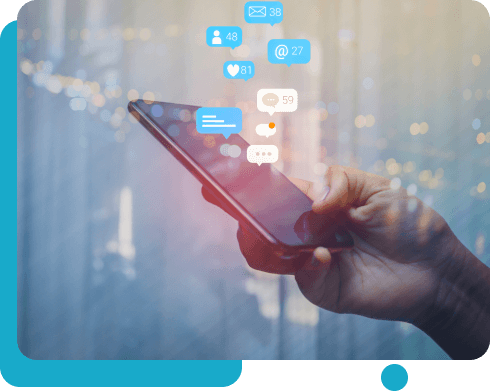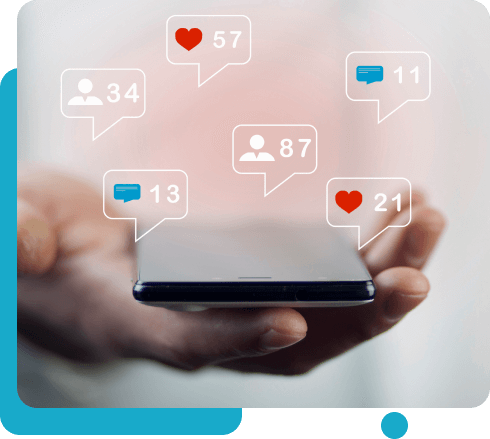 Benefits of Social Media Marketing
We have an effective and essential element of any successful marketing strategy, that gives companies the tools they need to thrive in today's digital world :
Creating valuable and relevant content
Building a strong online community
Engaging with customers
Leveraging the latest social media tools
Trends to stay ahead of the competition.
Two-way communication with customers, building trust and loyalty
Opportunity to showcase brand personality and values
Improved search engine rankings and online reputation
With the right approach, social media marketing can help businesses increase their reach, drive traffic to their website, and boost conversions.
How will our services help you in social media marketing?
Strategy development
Our experts can help businesses develop a comprehensive social media marketing strategy that is aligned with their business goals, target audience, and budget.
Content creation
Our experts can create high-quality content, including text, images, videos, and infographics, that is tailored to the specific social media platforms being used and optimized for engagement.
Social media advertising
Our experts can develop and manage targeted social media advertising campaigns that reach the right audience and drive conversions.
Social media analytics
Our experts can track and analyze social media metrics to evaluate the success of social media campaigns and adjust strategies as needed to achieve optimal results.
Social media management
Our experts can help businesses manage their social media presence by creating and publishing content, monitoring and responding to comments and messages, and staying up-to-date with industry trends and best practices.
Overall, our experts can provide a range of services to help businesses effectively leverage social media for marketing purposes, resulting in increased brand awareness, engagement, and sales.
Grow Your Business With Us
Appiness Interactive is a great partner to help you grow your business through social media marketing. Our team of experts can help you create a strong social media strategy that aligns with your business goals and target audience. They can also help you design and implement engaging content and advertising campaigns to increase your reach and drive conversions. With their analytical tools, they can track and measure the success of your social media campaigns and make necessary adjustments to optimize your results. By working with us, you can take advantage of the full potential of social media marketing to enhance your brand awareness, customer engagement, and sales growth.
Related Services
Ready to take a leap?
About Us
We are a Bangalore based Product Development and UX firm specialising in Digital Services for the whole spectrum, from startups to fortune-500s. We do not redefine anything or reinvent the wheel.