Native Mobile App Development
Native Mobile App Development

"Mobile is becoming not only the new digital hub but also the bridge to the physical world. That's why mobile will affect more than just your digital operations - it will transform your entire business."
— Thomas Husson, Vice President at Forrester Research.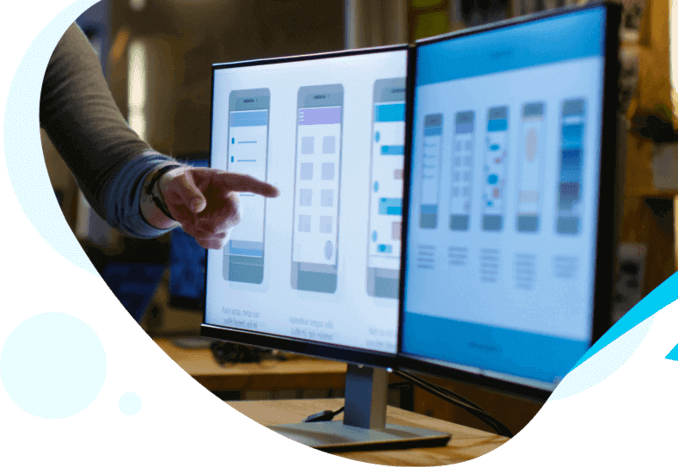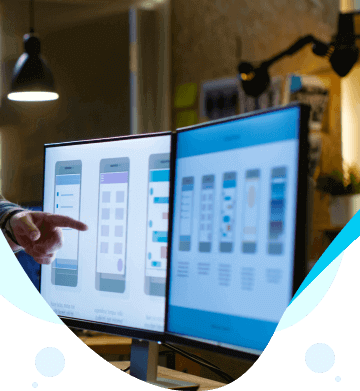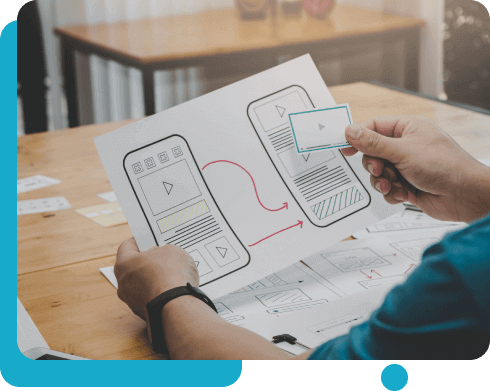 With the landscape of the digital world shifting to the five-inch screen, it has become rather significant for everyone in the corporate realm to be more decisive. Why? Because it is the mobile everyone relies on to search for their favorite clothing store or their favorite burger joint. It makes collecting information easy.
The steps of Native Mobile App Development at Appiness:
The steps of developing the native mobile app development at Appiness, the Mobile App Development Company Bangalore, come in the following steps,
Step-1
Step one includes conceptualising the product. After the documentation of the idea and thorough scrutiny of the same, the developers move to the next step which is designing.
Step-2
After the layout of the design is completed, it is sent to you for your approval. If there is any change, our experts will make the necessary modifications before the designs are finalized. After it is designed, the product will be assembled.
Step-3
The next step includes a thorough review of the product's functionality. Only after the assessment, the product will be validated. Such a step helps us to identify the issues, and modify or rectify them altogether so that they can be taken live or released into the market.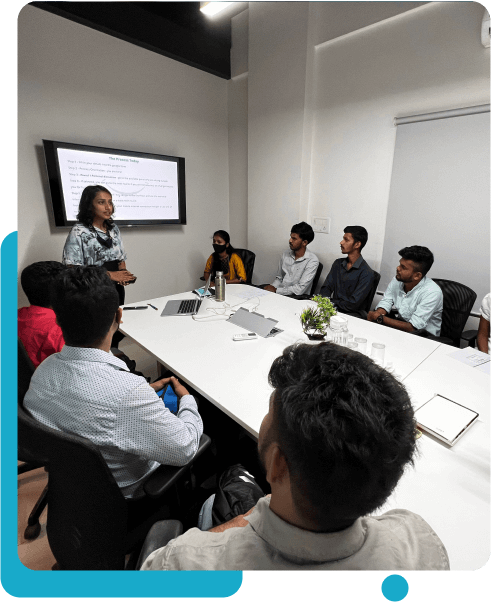 When You Hire Us, You Acquire Our:
Unflinching Dedication That Will Yield Result:

Who wouldn't want a tailored solution that will meet your requirements in time? We have laid out a management procedure that streamlines the development process, and establishes effective communication between you and our experts.

Post-production assistance:

There is always room for improvement, especially when it comes to developing an application. We sectionalize our product procedure to assure that you gain a competitive advantage over your competitors. Moreover, through continual modernization, and modification of the app only will you be able to get a product that runs seamlessly, without any bug errors.
Grow Your Business With Us
Do you want your company to grow to keep in lieu of the recent development practices? If your answer is yes, then your search ends right here. With native mobile app development becoming critical for any company's growth, we can help your enterprise with the following services,
iOS App Development
We have been developing iOS apps for various domains and functionalities, with varying levels of complexity. It includes apps for enterprise functions, e-commerce, travel, sales & marketing, and so on. We strive to develop apps that can deliver the desired results in the easiest possible way, to ensure the optimum amount of user engagement and satisfaction.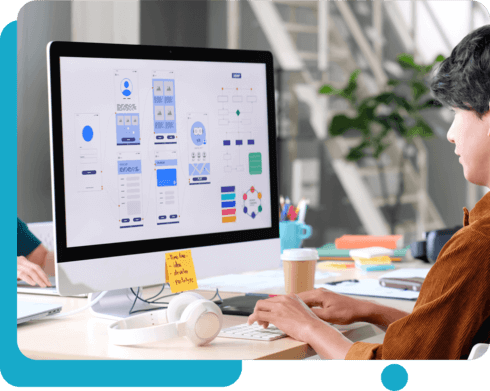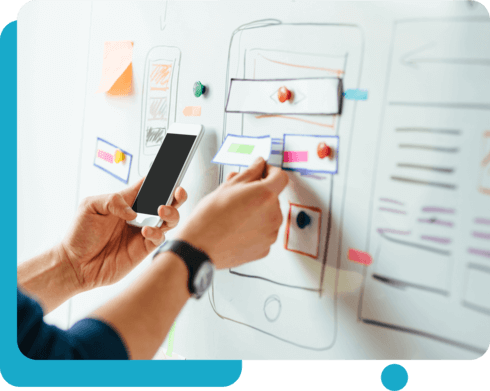 Android App Development
Android, with more smartphones running on it than all other players combined is the leader many times over. Along with that, it brings a unique problem- device fragmentation. Android is like religion, everyone has their version of it. But whatever is said and done, android commands the mobile ecosystem with more than 3/4ths of all the smartphones in the world flaunting the beloved green logo, no one can keep it aside, at least not in the near future.
Related Services
Ready to take a leap?
About Us
We are a Bangalore based Product Development and UX firm specialising in Digital Services for the whole spectrum, from startups to fortune-500s. We do not redefine anything or reinvent the wheel.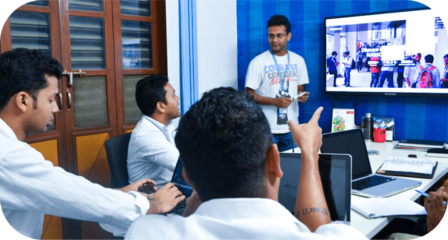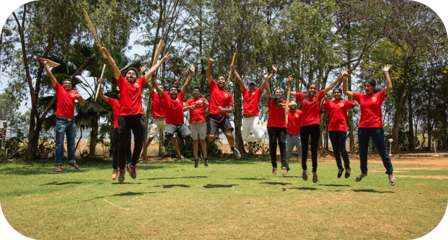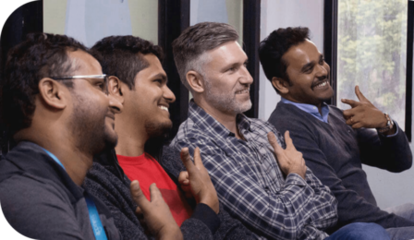 FAQs
Yes. If you need to develop an app for both iOS and Android, rest assured, react native is the tool you want to rely on. We as a Web Development Company in Bangalore, are pitching for React Native because it reduces the codebase by about 95%, making it efficient. Along with that, react native has a number of open-source libraries which can fasten up the architectural process.
The suggestiveness of React Native lies in one phrase, "write once, use 'em twice". Code reusability, the interior feel and touch, along with the live reload feature are some of the plus points of using react native. This UI-Focused and cost-efficient tool makes react native community-driven and beneficial. Compared to others, it is highly cost-effective and possesses an intuitive architecture as well.
Javascript. The major reason behind using react native to create an app lies in the segmentation of the codes. Javascript and React Native go hand in hand as it allows our developers to build apps by spinning up the Javascript thread that interprets the JavaScript code and allows them to establish a native bridge between the app and the target platform. With such integration, you will not only save time but cost as well.
Every type of app, be it the native app or the react native app, has its own pros and cons. With the react native app, you will acquire flexibility which will grant your designed application great performance, augmentation opportunities, cost-effectiveness and efficiency. The developers at the Web Development Company in Bangalore will not need to make a separate mobile app as a huge chunk of the codebase can be reused depending on the complexity without nitpicking the nuances of each OS's ecosystem. Compared to it, the native app would deliver acceleration, a seamless and familiar architectural interface, and the chance to maintain that aspect ratio. So, if you want to prioritize performance, native react definitely takes the crown.
The cost to develop a react native app at our Web Development Company in Bangalore would depend on multiple factors, ranging from services provided, resources used, and the duration of the project. To know more about how much it would cost to develop the app at Appiness Interactive, reach out to us at +919606222779.