The number of brands incorporating Instagram marketing into their business strategy has increased in recent years. According to the Influencer marketing report, the brand chose Instagram (94%), TikTok (52%), and YouTube (52%) as their top platforms for influencer marketing needs in 2020. Keep reading to know more about how to grow a brand on Instagram.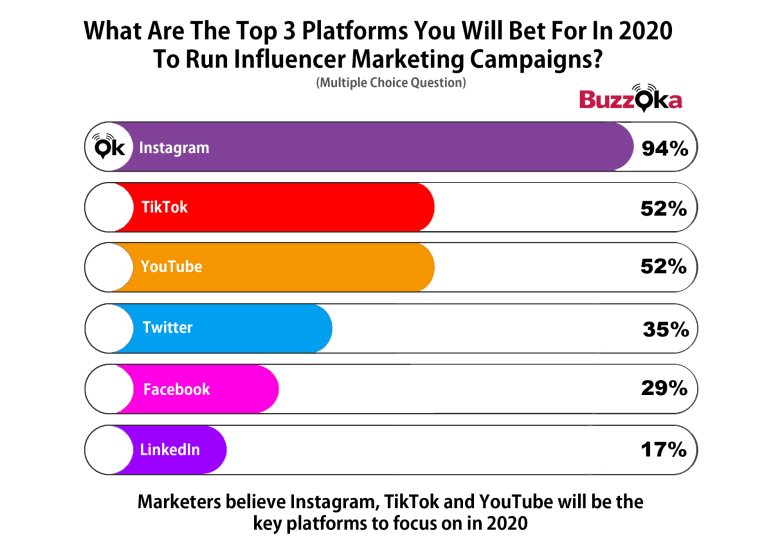 Source: Buzzoka
Over 800 million monthly users are active on Instagram and then 60 million photos are posted every day, and 1.6 billion daily 'likes' are given.
So what you need is the right plan and you can become an influential brand, too. You need to post content relevant to your brand and your current followers. But it can be difficult to know which posts work best for growing the audience.
Here are 5 powerful Instagram tips that you can use to grow your business:
1. Switch to a Business Profile ASAP
Before thinking about the Instagram marketing plan, be sure that you have an Instagram Business Account. It is very easy, just go to the settings and click on "Switch to Business Profile" to get started.
Business profiles have a lot of benefits. For example, followers can contact you directly from the Instagram page just like they would from the website.
A business profile allows you to create and publish Instagram ads without using Facebook advertising tools.
You will also have access to Instagram analytics tools, called insights, that provides statistics about the impressions and reach of your posts.
First, you have to unlock the perks that come along with a business profile and then you can start using them to track metrics and understand the audience.
2. Use Free Instagram Tools
Through Instagram insights, you can view statistics like impressions, engagement data, and even a breakdown of the demographics of your followers. This includes information on their age, gender, location, and most active hours.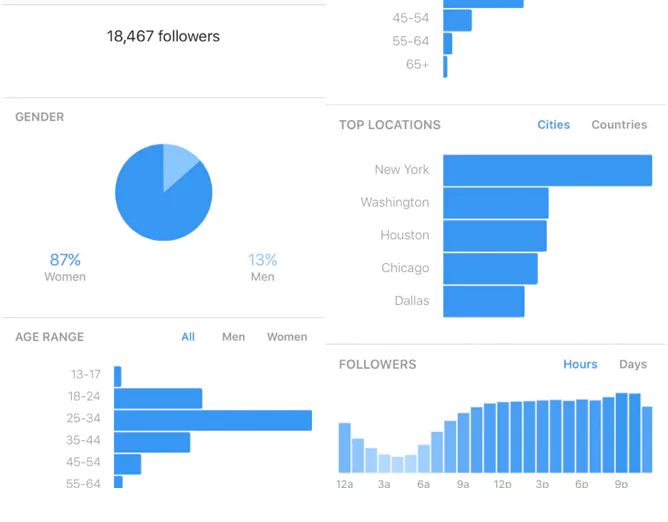 Source: Champagne and Blue Jeans
These tools are free and you can use them to understand exactly how users are interacting with your content. The more you know about your audience, the better you can adjust your content to boost engagement.
Product teasers always grab users attention.
3. Post Product Teasers that will urge the Audience to Buy
Instagram is a great place to advertise the products and if you will do it in the right way, you won't annoy users or scare them off with advertisements, either.
Product teaser posts are a simple way to talk about your product and increase excitement among the audience.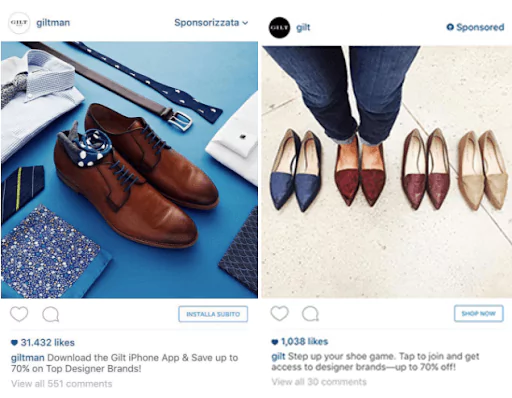 It is the example of the Gilt Instagram post that doesn't directly try to sell a product but offers a free app where users can shop.
The brand offers a discount while showing photos of some of the items and the post received thousands of likes each, which is huge in the advertising world. The ads work because they are not pushy. These ads tease users with the discount and product image to download the app and shop around.
4. Create Sponsored Ads
Instagram ads have become commonplace on the platform and the best part is that you can control exactly how much you want to spend on them by setting an ad budget. Either you can showcase just one sponsored ad or multiple ads with the carousel feature.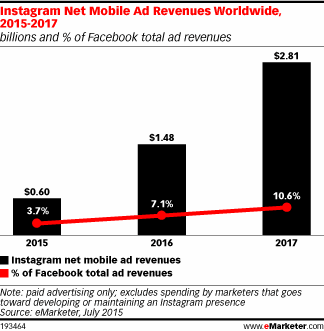 Before, only users following your account could see your updates and photos, but now brands can promote their photos to anyone that fits their target audience to increase their reach further.
For ads, use content that is engaging while also appealing to the target audience. You can turn your existing posts into sponsored ads, so keep an eye on your posts.
There are different forms of sponsored ads that you can post, such as photos, video, carousel, stories, stories canvas. For more engagement use multiple posts to different audiences.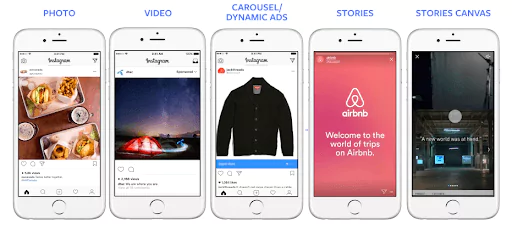 Source: neilpatel.com
5. Use Instagram Stories
Instagram stories come in a slideshow format and help to generate leads. They only live for 24 hours but can be saved to the devices and reused later. Stories in Instagram are displayed at the top of the follower timelines where users look daily.
Use stories to capture behind-the-scenes insider posts that are different from your regular posts. Your stories can be photos, short video, rewind videos, live videos, or Boomerangs.
You can also tag other accounts in stories, which is great if you are collaborating with another brand or influencer.
Conclusion
Instagram has dominated the social media world. It is a go-to place for image sharing, with over 800 million monthly users. So it is time that you do your part to scoop some of them up.
First, switch to the business Instagram profile if you haven't already and next start taking advantage of the free tools.
This will give you audience demographics, like their age or top locations.
Make sure to leverage the power of user-generated content by reposting images that your customers share. You can turn into content with an interactive brand hashtag.
Choose a photo or video to share every week or every month that aligns with your brand's message.
Avoid overposting and make sure that you track the right metrics to see how Instagram marketing efforts are paying off. Keep a track of follower growth rate, engagement rate, and URL click-through rate. To get your brand get under the radar of your targeted audience on social media, reach out to Appiness Interactive, a Social Media Marketing Company in Bangalore.