Digital Marketing Company SEO Services
Digital Marketing
You have a Business, We have the Strategy
Learn More

→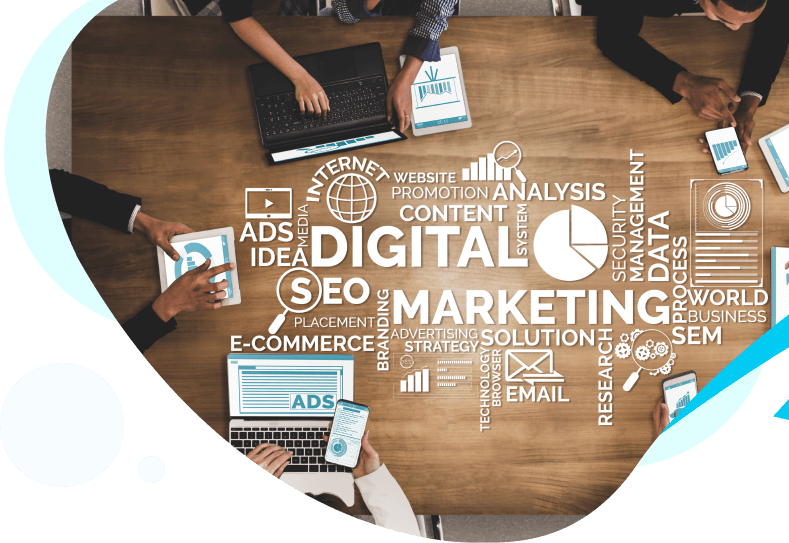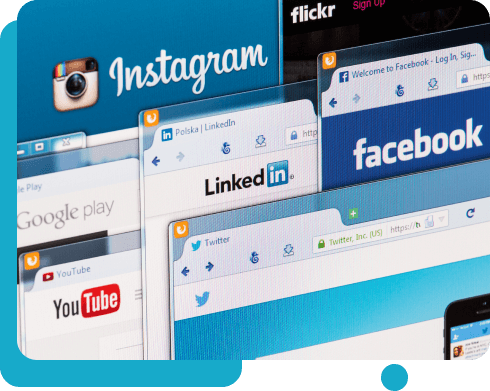 Remember those big billboard ads we see when we're out driving? What about the ads we see in our newspapers? Many businesses use them as their primary marketing source, however, in this digital era, it isn't enough to make the cut.
In today's era of likes, shares, and clicks, digital marketing has become an integral part of any business and its survival in this digital playground. It is no longer just about creating a website and running a digital marketing campaign. It involves developing a comprehensive digital marketing strategy that integrates various online marketing elements such as content marketing, search engine optimization, social media marketing, and more.

"In a crowded marketplace, fitting in is a failure. In a busy marketplace, not standing out is the same as being invisible."
— Seth Godin
Digital Marketing is a never-ending process that tags along with your brand from the get-go. Keeping every crucial aspect in mind, we go from conceptualization to completion of every Online Marketing Campaign. We prefer to work on digital campaigns that have clear ROI mandates rather than basic brand-building campaigns. After all, we did not build up our expertise in marketing strategies to shoot in the dark.
Appiness knows what scores! We make a note of how many people actually see our campaign, how many are interested in it, and how many got converted. We implement the most advanced tools and technologies to crawl the net and analyze the effectiveness of every campaign. That is the reason why we believe, "our transparency leads to your business's transformation".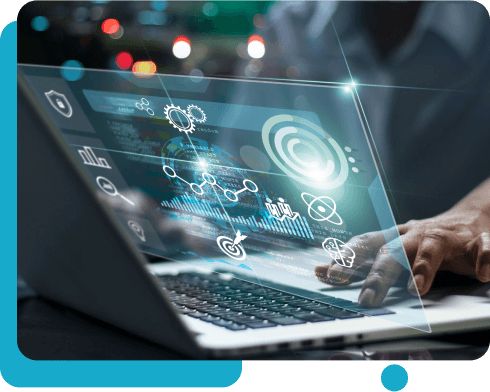 Why Choose Us For Digital Marketing?
Among the many marketing strategies available in the market, we think the most effective strategy will mainly depend on a business's specific goals and target audience.
Personalized Campaigns:
When we know who our customers are, we craft customized campaigns that are multi-channelled and ace outreach efforts. We take into account every customer's profile and leverage data to drive optimum results.
Stay Ahead of Your Competitors:
A surefire way to stay ahead of the competition is to stay informed on the latest trends and adjust our strategies while continuously keeping an eye on our performance and working on improving our methodologies.
Multi-Channel Approach:
We love going all the way to promote your business to the right audience by utilizing a variety of digital channels, such as social media, email, and paid advertising.
Strategic Call-To-Action:
We believe every campaign should include a clear and compelling call-to-action that encourages the audience to take action, be it making a purchase or signing up for a newsletter.
With the right combination of SEO, content creation, social media campaigns, pay-per-click campaigns, email marketing, and analytics, we make sure that businesses reach customers, engage with them, and build brand loyalty.
Grow Your Business With Us
Looking to take your digital marketing to a whole new level? Look no further! We specialize in curating customized digital marketing campaigns that drive real results. Our team of experts at Appiness will work with you to understand your business and target audience to develop a strategy that will help you reach your goals. From social media management to search engine optimization, we've got it all covered. Don't just settle for online visibility, let us help you dominate your market and stand out from the crowd. Contact us today to know more about the positive difference we can make for your business.
Related Services
Ready to take a leap?
About Us
We are a Bangalore based Product Development and UX firm specialising in Digital Services for the whole spectrum, from startups to fortune-500s. We do not redefine anything or reinvent the wheel.