Transformation

"There is no alternative to digital transformation. Visionary companies will carve out new strategic options for themselves — those that don't adapt will fail."
— JEFF BEZOS, AMAZON.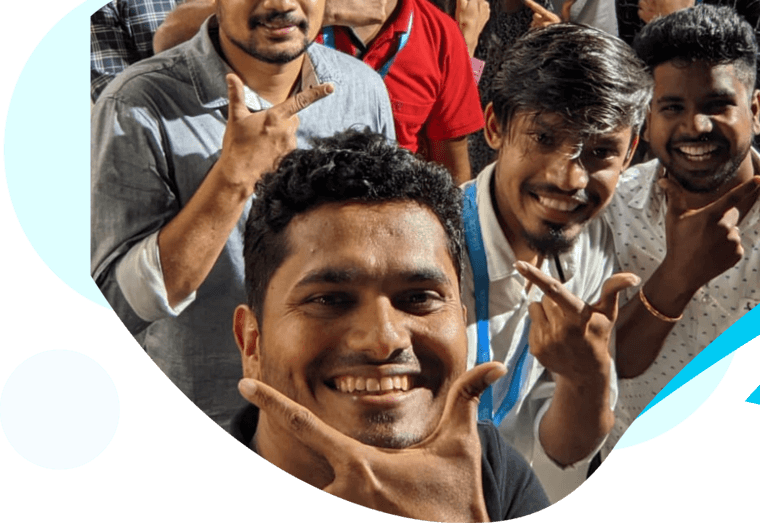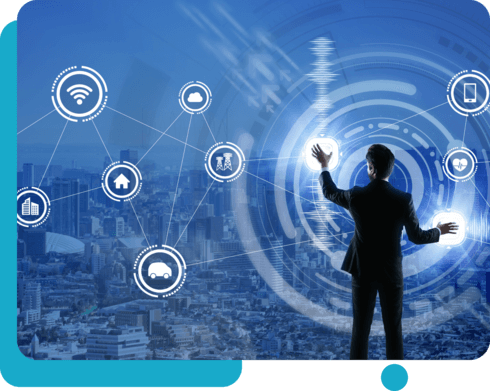 Now, we don't want that to happen to you. With digital transformation becoming imperative for every industry, what we have to do is come up with the right, and not to mention, creative way to up your game; and the best way to do that is by incorporating a forward-moving mindset into the culture.

"The biggest part of our digital transformation is changing the way we think"
— Simeon Preston, Bupa
It is either digitizing your methods or welcoming something that none of us wants. Digital transformation is different for every company as the integration of digital technology will vary based on your requirement. We don't incorporate a one-size-fits-all digital transformation, rather we mold ourselves into your requirements to deliver you the outcome you desire.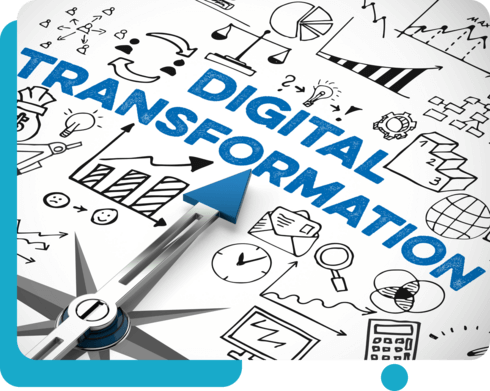 Grow Your Business With Us
Digital transformation is imperative for every brand as the right utilisation of the medium will not only upgrade the existing process but will also let you carry out the business activities seamlessly. Our solution generally focuses on improving the visualisation of the service and modifying your targeted audiences' impressions to garner leads.
Related Services
Ready to take a leap?
About Us
We are a Bangalore based Product Development and UX firm specialising in Digital Services for the whole spectrum, from startups to fortune-500s. We do not redefine anything or reinvent the wheel.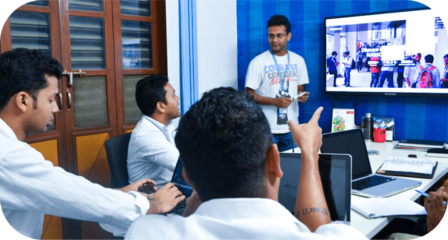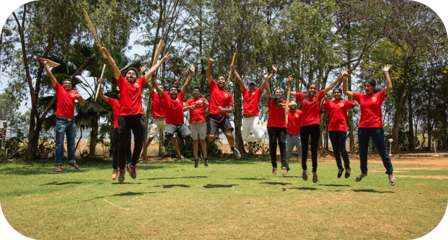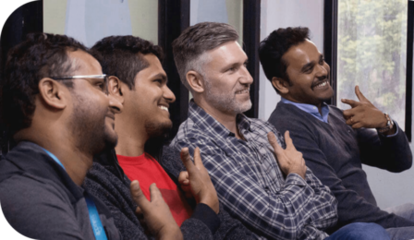 FAQs
By transformation, we mean 'digital transformation'. Digital Transformation is the integration of digital technology into all areas of the corporate realm. The goal of the transformation is to implement a cultural change that will challenge the status quo of the respective enterprise.
The key challenges in adapting to a digital transformation lay in not being able to incorporate data-driven organization culture, failing to influence the resources to be empowered with the digital technologies, assuring data security, or roping technology partners to yield customer-centric solutions. At our top digital marketing company in Bangalore, we incorporate new digital practices to ensure that you stay ahead of the game.
Measuring the ROI on digital transformation will require you to go through a few steps:
- Identifying the initiatives of the business.
- Reviewing the business objectives.
- Defining the investment goals.
- Identifying the valued metrics so that you can determine the time frames.
All these steps will assist you in propagating a good strategy that will yield the desired result.
The significance of digital transformation lies at the core of every business strategy. This approach can lessen operating expenses and inefficiency. The better one strategizes the approach and comes up with a unified model that can be incorporated across all channels, the easier it will become to achieve future goals.
The services we provide are as follows:
1. Digital organization enablement.
2. Digital Brand Management.
3. Application modernization.
4. Data-driven re-invention.